A Fun, Productive and Rewarding Use of Your Time
This post is by David Bulmer, CEO of Hands On London – part of the HandsOn Network, Points of Light's global network of volunteer centers.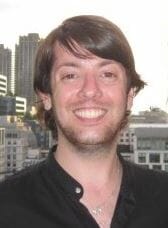 Living in London, and coming from the north of England, I have seen first hand how recent years have been difficult across the U.K., with rising levels of poverty and homelessness, public services being cut back or closed and unemployment becoming a major issue.
The charity sector is responding with the opening and expansion of food banks, job search groups, community centers, homeless shelters and programs aiming to get people back to school, work and a stable place to live. These initiatives are staffed, in whole or in part, by hard-working and dedicated volunteers, and I have been privileged to work with many of those based in and around the capital since joining Hands On London.
Charities in the U.K., and those in the voluntary sector in particular, are alive with ideas, activity and brilliant people, and it's a pleasure to have your work life be part of that. We are seeing real change as many adults and young people are starting to realize that charities need money, but they also need time, human resources and skills.
I still come across many people in London, however, who think volunteering is either something that young people do when they're in school to earn credit, or something that has to be done to make you look or feel like a good person.
While lots of people in the U.K. now recognize that volunteering can (and should!) be a fun, productive and rewarding use of everyone's spare time, there are still those who remain to be convinced.
I think part of the job of everyone at Hands On London is to be an ambassador for volunteering itself, not just for the charities we partner with, the work we do and the changes we make, but for the simple act of giving your time to someone who needs it, and enjoying yourself while doing so.
When we take corporate groups to clear the Lady's Lake at Battersea Park, and everyone gets their waders on, splashes about in the water and has a great time, one of the things we hear most often is, "That was so much fun, it didn't even feel like volunteering!"
In a strange way, that's the biggest compliment I think we can get as part of the voluntary sector; the activities we organize shouldn't feel onerous or trying, they should be challenging, engaging and fun.
My aim for the coming year is to keep spreading the message that volunteering is something everyone can get involved in, something everyone can contribute to and something everyone can enjoy, and to keep growing the numbers of volunteers we work with and charity partners we serve.
Share this post