GenerationOn and Scholastic Party With A Purpose
Today's post is written by Jonah and Kayleigh, New York City Civic Corps members serving their terms as Service Coordinators with generationOn.
On Valentine's Day, Scholastic store put on a 50th Birthday Bash for Clifford the Big Red Dog at their flagship store on Broadway. The iconic publishing house partnered with generationOn to throw an event that would celebrate a titan (in more ways than one!) of children's literature and give back to the community at the same time.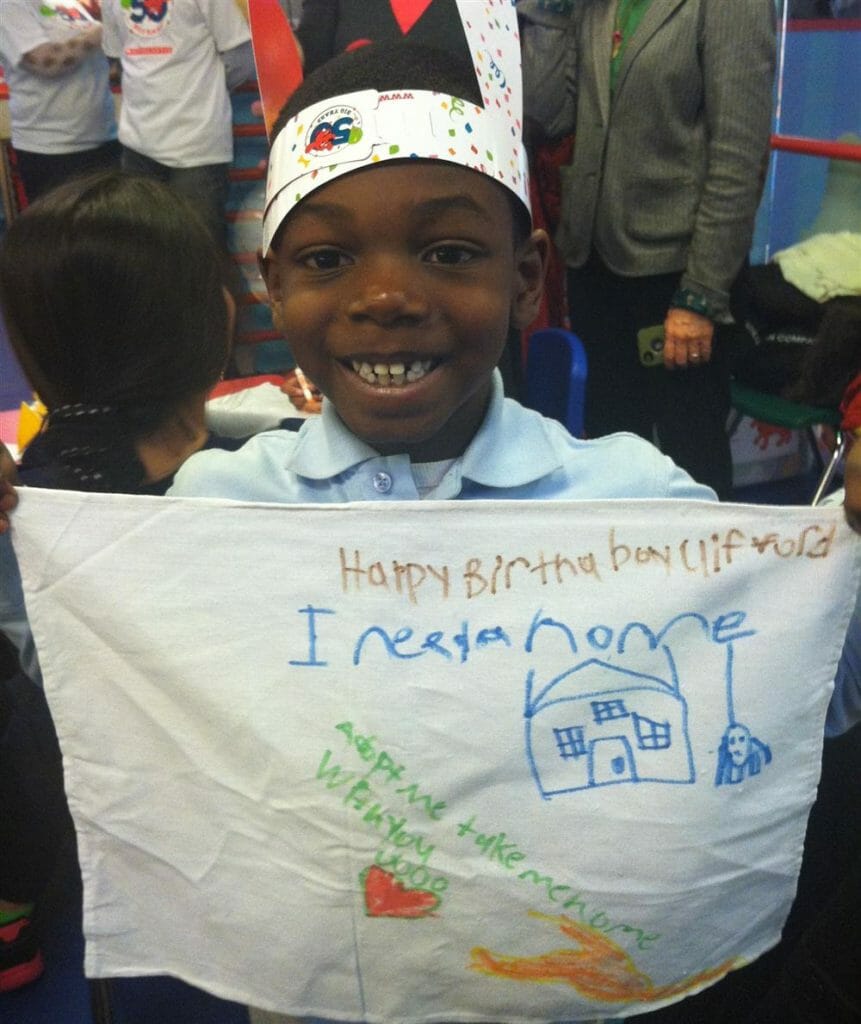 As Service Coordinators with generationOn, we have the pleasure of meeting teachers who engage their students in service. Some teachers are exploring youth service for the first time; others are practiced veterans. For the Scholastic event, we partnered with Ms. Gen Berretta of PS 119, one such veteran, who regularly fuses service with academic instruction to create service-learning experiences for her students. She, along with Ms. Saby and Parent Coordinator Bernadette Slack, brought a class of first and second graders to the store, along with a select number of fifth grade student helpers selected for their leadership in past service projects. Scholastic provided a bus to transport the children – too young for the subway – to the event.
Once they arrived, students made Valentine cards for Clifford, listened to a story read by Clifford and friends, and then learned about homeless dogs in shelters. In order to help these animals, they designed and created bandanas for dogs in New York ASPCA shelters to wear in order to get adopted faster. Ms. Berretta infused the activity with elements of service-learning by pushing the students to think about spelling and grammar. The kids thrived on this call to action and came up with a number of clever slogans, including "I've been barking for a friend like you," "I won't eat your homework," and "I won't bite your leg, but I will bite robbers!" – to cite just a few examples.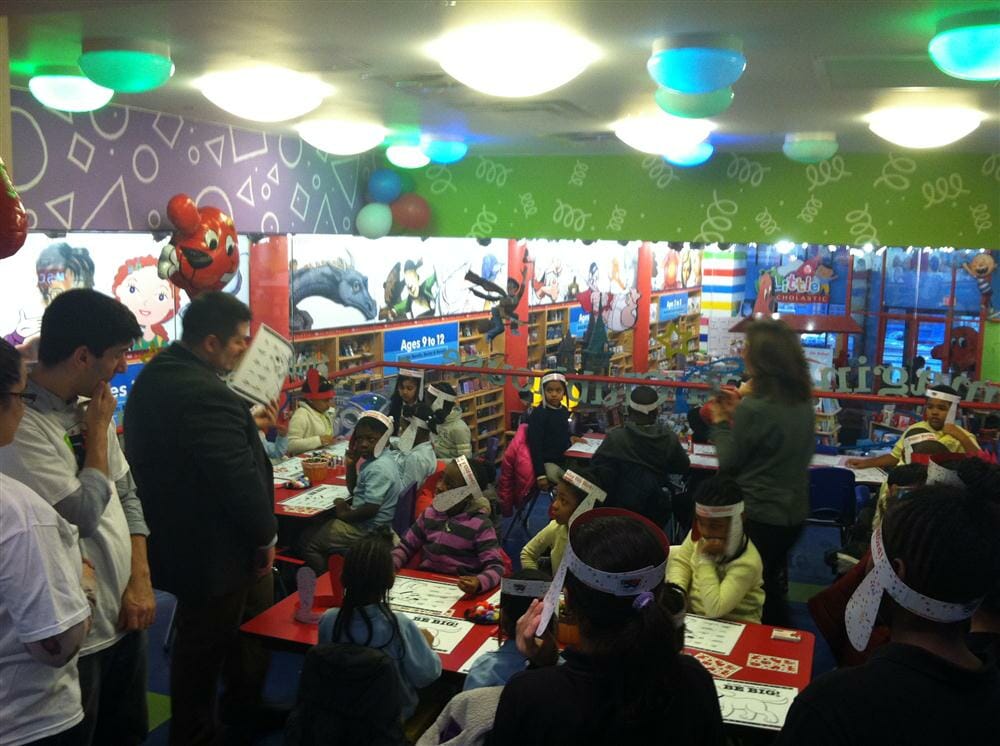 This service project extended beyond the day of the event: Ms. Berretta brought the project back to her school, where several other classes completed it as well. With more time devote to the academic aspect of the project, students were able to practice skills related to spelling, grammar, drafting, and author's purpose.
Learning takes on meaning when we apply it, and PS 119's students applied it meaningfully as they used their intelligence and creativity to help out animals in need.
PS 119 invites you to read their blog, including updates about their service work.
The 5th Annual BE BIG in Your Community Contest is open. Enter now for the chance to bring your BIG Idea to life with a $5,000 community grant.
Share this post