We the People: Civic Accelerator Brings Together Social Entrepreneurs to Solve Challenges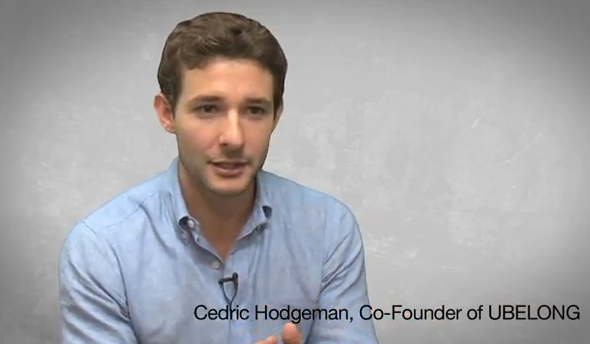 Today's post is a series featured in the Huffington Post featuring thoughts and ideas from Civic Accelerator participants, a program that helps civic startups successfully launch and scale solutions to our nation's social challenges by providing mentorship, education and investment. The Civic Accelerator is a joint venture between Points of Light and Village Capital and includes founding support from The PwC Charitable Foundation, Inc., and Starbucks Foundation. Today's post is written by Cedric Hodgeman co-founder of UBELONG and republished from the Social Entrepreneurship section on Feb. 28, 2013.
This is the story of ten organizations brought together to gain invaluable insights from each other and a team of mentors as we strive to help solve social challenges. We are participants in the Civic Accelerator and we're a diverse bunch. Our focuses extend from volunteer engagement and crowdfunding to green building. Our scopes range from the state of Maryland to the most remote corners of the developing world. And in a twist that illustrates the Accelerator's forward thinking, half of us lead nonprofits while the other half lead for-profits.
Despite our dissimilarities, each of us operates from the fundamental belief that ordinary people are at the heart of social change. Reflecting the Accelerator's values, we believe change happens from the ground-up. That's why we focus laser-like on everyday folks.
It used to be that the only way for ordinary people to contribute socially was donating to a charity. Certainly, we funded worthy causes and felt good about it. But it was impersonal. To make the world a better place, most of us just wrote checks at our kitchen table.
Times have changed. Social media has empowered all of us to do more as it gives us all the unprecedented power to access and promote information. Seemingly distant challenges and crises have become much more real to us as we now discover the faces, names and stories that lie behind them simply from the writing, reading or sharing of a blog.
Social entrepreneurs reflect this civic awakening; instead of selling cars, cards or carbs, social entrepreneurs sell people the opportunity to do good. I'm proud to be part of this movement. The aim of my organization, UBELONG, is to mainstream international volunteering. Before our formation, unless you had years to spare in the Peace Corps or the cash to pay a niche tourism outfit for a "voluntourism" experience, volunteering abroad safely, comfortably and meaningfully proved difficult. Tapping the power of social media and buoyed by our belief in the power of ordinary people uniting, we have set out to tear down barriers and drive social change through international volunteering.
The UBELONG story is similar to that of our peers in the Civic Accelerator. Mymaryland is breaking down barriers between constituents and local officials in Maryland. Generation Citizen, Career Village and Moneythink are tapping university volunteers to serve as mentors and teachers to disadvantaged youth. Bould, which operates in the world of homebuilding, helps mainstream green building.
The Civic Accelerator exemplifies how civic ventures – -indeed, adventures — serve at the heart of engaging ordinary citizens to act together for the common good. All of us are united in our drive to mobilize people beyond donations and words. We seek to inspire people to collaborate and take action. The new communication tools of our age enable us to maximize our reach. And, while our organizations come in all shapes and sizes, we all believe the power to do good lies more than ever with we the people.
Interested in participating in the next round of the Civic Accelerator? Applications will be accepted from February 11-March 15. To learn more and apply, please visit www.pointsoflight.org/civic-accelerator
Share this post