by Ken Tran & Ashely Cannady, Get HandsOn AmeriCorps Members
Upon joining Points of Light as the AmeriCorps National Direct members serving for the Get HandsOn Campaign, there were a lot of whispers about this great conference that was a pretty big deal around June.
We didn't think too much of it then, as we were still learning about building an online service leader community and also finding our way around the water cooler.
Fast forward a few months of online capacity building and here we are preparing for what is sure to be a great opportunity for us to engage with leaders in the volunteer service movement.
Yup, we're heading to National Conference on Volunteering and Service and excited is a bit of an understatement!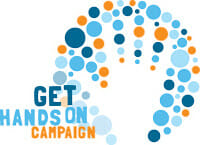 Last year, the Get HandsOn Campaign launched in New York at NCVS, generating the initial buzz about our online community and were preparing for the launch of "Tag! You're It!".
One year later, with two successful campaigns under our belt, including Follow the Leader, we are going to New Orleans with a lot of great things planned.
We're determined to get you engaged in service learning bright and early Tuesday and Wednesday morning!
Look out for our "Books & Beignets" sessions intended to create a more intimate setting for conference attendees.
We want to create a space for you to meet and discuss civic engagement and volunteer leadership.
With great authors like David T. Levinson, Betty Stalling, Brian Reich, Jill Friedman Fixler, and Shawn Anderson speaking on their new books, your curiosity on how to create a thriving volunteer effort is sure to be met.
You still have a chance to add these sessions to your conference schedule and we'll be providing free copies of the author's books to the first 25 attendees who register for each session.
If you're not a morning person, come find us all day in the Exhibit Hall sponsoring Mobile Service Projects.

In partnership with Hands On Network, Corporation for National & Community Service, HandsOn New Orleans, FLASH, and NVOAD, we'll need your help packing 1,500 Emergency Preparedness Kits.

In our booth, you can also learn the importance of creating an emergency disaster response plan with your family/friends.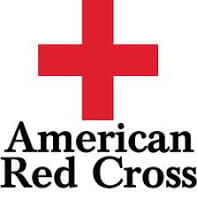 Our booth will feature a combination of Hurricane Preparedness kits, led by FLASH, and Senior Preparedness Kits, led by the American Red Cross.
Preparing for conference is a very special time for us.
Not only are we excited to meet leaders in the service movement and those passionate in making an impact, but we are solidifying our own presence in volunteerism in the process.
Being part of the Get HandsOn Campaign has been a great learning experience and we are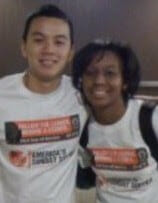 happy to show the product of what we've gained, while inspiring others to mobilize their community to doing better volunteer service.
Ashley & Ken currently serve as AmeriCorps National Direct Members on the Get HandsOn Campaign.

You can catch Ashley on the Get HandsOn Facebook page and Ken on twitter @gho_ken.
Share this post