Environmental Sessions at NCVS!
This year at NCVS, session content is organized across a series of issue areas so that attendees can tailor their schedules to meet their learning and networking needs.
Interested in learning about how service can impact the environment?
Want to learn about clean up efforts after environmental disasters?
Check out all of the sessions associated with the…
Environment
Community Cinema and Service Learning Through Film: A Village Called Versailles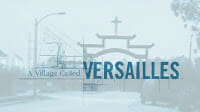 Tuesday, June 7, 2011 12:00 PM – 2:00 PM
Session ID: 5718
Speaker: S. Leo Chiang
Twitter Hashtag: #NCVS5718
A Village Called Versailles is a documentary about Versailles, a community in eastern New Orleans that has be
In the aftermath of Hurricane Katrina, the Vietnamese American residents in Versailles impressively rise to the challenges by returning and rebuilding before any other flooded neighborhood in New Orleans, only to have their homes threatened by a new government-imposed toxic landfill just two miles away.

The film recounts the empowering story of how this group of people turns a devastating disaster into a catalyst for change.
Inspiring a Semester of Service: Learning through Community Impact
Tuesday, June 7, 2011 8:30 AM – 10:00 AM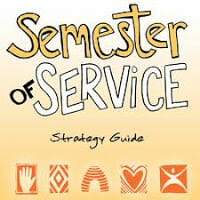 Session ID: 5452
Speakers: Susan Abravanel, Steven Culbertson
Twitter Hashtag: #NCVS5452
How can teachers enhance academic content and re-engage students through service-learning?

This session introduces a successful program in which middle-school teachers working with Youth Service America's Semester of Service program have demonstrated outcomes in academic achievement, through student engagement in addressing substantive community issues.

As youth lead and impact real environmental change in their communities, they also are showing increased academic success.

Participants will explore the elements of this comprehensive, extended service-learning program, to discover what works, what is especially challenging, what the accompanying body of research shows, and how to replicate the program in their own communities.
7th Ward Cleaning and Greening with Global Green USA!

Wednesday, June 8, 2011 8:00 AM – 12:00 PM
Session ID: 5083
Speaker: Camille Lopez
Twitter Hashtag: #NCVS5083
Come play an active role in rebuilding one of the neighborhoods hardest hit by the floods and help the 7th Ward Neighborhood Center and Global Green USA beautify and weatherize the homes of low income residents in this historic New Orleans neighborhood.

Projects include beautification efforts as well as small-scale energy efficiency improvements.
Connecting Service to Place – Tying in with Your Public Lands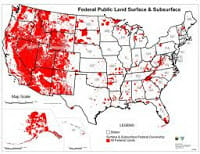 Wednesday, June 8, 2011 8:00 AM – 12:00 PM
Session ID: 5509
Speakers: Eugenie Bostrom, Michael Saucier
Twitter Hashtag: #NCVS5509
Serving or volunteering on federally managed lands may seem daunting to some.

But partnering with the government on Public Lands is as simple as planting native trees on a beautiful Louisiana Wetland co-managed by several Land Management Agencies.

Come unravel the mysteries associated with partnering with the government on Public Lands.
Green Vegetables and Green Lights: Neighborhood Recovery in a Post-Disaster
Environment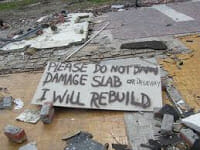 Wednesday, June 8, 2011 8:00 AM – 12:00 PM
Session ID: 5446
Speakers: Michael Pizzolatto, Paul Baricos, Andreas Hoffman
Twitter Hashtag: #NCVS5446
In the Hollygrove neighborhood of New Orleans, residents and non profits joined forces to solve both immediate issues and long term problems from the flooding that followed Hurricane Katrina.

The Hollygrove Market and Farm was created as a response to the food desert of the neighborhood.

Green Light New Orleans started as a program that installed energy efficient light bulbs and is now an organization that hopes to change the energy sustainability of entire neighborhoods.

Together they work to solve daily issues for residents and affect long term issues of climate change and health and wellness.
Beyond the Nature Deficit: Engaging Urban Youth in Conservation
Wednesday, June 8, 2011 8:30 AM – 10:00 AM
Session ID: 5194
Speaker(s): Kate Hagner, Laura Herrin
Twitter Hashtag: #NCVS5194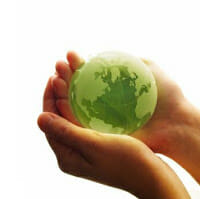 Richard Louv's book Last Child in the Woods opened national dialogue about the lack of nature in the lives of today's wired youth.

This session will provide a framework for understanding what this "nature deficit" looks like in our urban communities and will use the experience of Student Conservation Association's urban Community Conservation programs to share tools for engaging high school students in hands-on conservation projects restoring green spaces in urban neighborhoods.
Triple Whammy: Natural Resource Volunteers Critical to Response Efforts
Wednesday, June 8, 2011 10:30 AM – 12:00 PM
Session ID: 5371
Speaker: Douglas Blankinship
Twitter Hashtag: #NCVS5371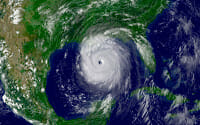 Hurricanes Katrina and Rita in 2005 along with the Gulf Oil Spill in 2010 threatened coastlines, ecosystems, and marine life and caused unprecedented and monumental natural resource damage.

These catastrophic events presented natural resource restoration and recovery challenges that governmental agencies and others are addressing with the help of conservation stewards and other volunteers.

The five states in the region encompass many different habitat-types — marinas, upland areas and coastal wetlands. Continued volunteer support is critical for recovery to succeed.

Come learn about how volunteers are helping with these natural resource challenges and lessons learned about effective volunteer engagement.
Share this post