Youth Leadership at NCVS!
This year at NCVS, session content is organized across a series of issue areas so that attendees can tailor their schedules to meet their learning and networking needs.
Check out all the sessions associated with Youth Leadership…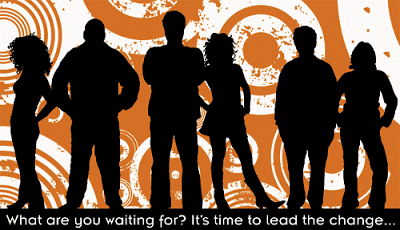 Local Choices, National Voices : Involving youth locally in a national movement
Tuesday, June 7, 2011 8:30 AM – 10:00 AM
Session ID: 5060
Speakers: Cody Ruxton, Lucy Tucker
Twitter Hashtag: #NCVS5060
America's Promise Alliance has a history of youth engagement and includes "opportunities to help others" as one of its Five Promises that all youth deserve. Learn how engagement has evolved to support the Alliance's GradNation campaign to mobilize America to end the dropout crisis. Explore structures and support needed to build a network of active young leaders and adult allies that feel tied to a national effort. Learn strategies for empowering youth as decision-makers and tailoring opportunities to engage more youth voice. Hear from a high school student inspired to take action through service and become a community leader.
Youth Champions of Service
Tuesday, June 7, 2011 2:00 PM – 3:30 PM
Session ID: 5712
Twitter Hashtag: #NCVS5712
Become a Youth Champion of Service! In this special session for youth age 13-16, participants will hear inspirational stories from youth service leaders from across the country. Youth will identify the issues that are most important to them and will work in teams to design a winning service game plan that they can bring home to their communities. Kevin Martinez, Senior Director Corporate Outreach at ESPN, will moderate the session.
Rethinking Reflection: Using Creativity to Promote Critical Thinking in Service-Learning Projects
Tuesday, June 7, 2011 4:00 PM – 5:30 PM
Session ID: 5449
Speakers: Janet Fox, Melissa Cater, Lanette Hebert
Twitter Hashtag: #NCVS5449
Mirror…mirror…on the wall…who's the fairest of them all! Most people involved in service-learning programs are familiar with the term "reflection." Derived from the Latin word reflectere meaning to "bend back," reflection makes visible what is apparent to others but a mystery to us! Through discussion, interactive experiences, and think-pair-share techniques, this session will unveil the mystery of reflection by providing a foundation in the C's of reflection and the ORID model. Through engaging learning activities, participants will learn about creative application of a wide variety of reflection ideas.
Summer of Service: Young People Improving Communities and Building Skills
Tuesday, June 7, 2011 4:00 PM – 5:30 PM
Session ID: 5729
Speakers: Jenn Beard, Jean Manney, Nicole Payne-Jack
Twitter Hashtag: #NCVS5729
How can we address key community issues while building civic and academic skills for our students? If you're asking about service-learning, we've got the answer. Grantees of Learn and Serve America engage middle school students in Summer of Service (SoS) programs that boost their learning and bolster their communities. Innovations in Civic Participation, Operation REACH and Youth Volunteer Corps support environmental and disaster preparedness initiatives at sites across the country. SoS youth participants earn a $500 education award for excellent service. These organizations will discuss ways to engage students and improve communities with a specific emphasis on projects in the Gulf Coast region.
Building a Movement: Empowering Youth from Disadvantaged Circumstances to Change Their World from the Ground Up
Wednesday, June 8, 2011 8:30 AM – 10:00 AM
Session ID: 5424
Speakers: Jim Ziolkowski, Abby Hurst, Junior Del La Cruz, Ron Daldine, Raiya Gaddy
Twitter Hashtag: #NCVS5424
Since 1991, buildOn has mobilized youth in the most challenging high schools and the poorest communities in U.S. to contribute 706,841 hours of service locally and globally through their after-school service-learning programs. In this workshop you will learn best practices to not only reach students from disadvantaged circumstances, but to empower them to make change. You will learn how to build your programs to give these students an expanded sense of possibility and control over their own destiny, regardless of circumstance. Hear directly from students about how transformational service impacts their lives and why they choose to serve.
Let Us Lead! Engaging Youth as Active Leaders in Your Organization
Wednesday, June 8, 2011 8:30 AM – 10:00 AM
Session ID: 5211
Speakers: Rebecca Kraus, Dimitri Rodriguez, Liu Zhen Huang, Rachel Shuster, Victor Cruz
Twitter Hashtag: #NCVS5211
generationOn Youth Leaders and Bank of America Student Leaders™ will present an engaging youth developed and youth led discussion of how young people can be engaged as leaders in youth service programs and organizations. The workshop will highlight how youth can be encouraged to take responsibility for developing service projects, recruiting new students, creating youth led formats for reflection, and sharing the importance of youth leadership with adults in an advisory capacity. Too often, young people are given the illusion that they are leaders and not given enough support, independence and respect to be completely responsible for their service projects.
Meeting Youth Where They Are: Maximizing Youth Engagement In Service
Wednesday, June 8, 2011 10:30 AM – 12:00 PM
Session ID: 5076
Speakers: Michael Wise, Susan Craine
Twitter Hashtag: #NCVS5076
Learn about measuring youth engagement levels and identifying obstacles that prevent youth from fully participating in service. Participants of this workshop will have the opportunity to discuss issues relevant to their specific communities and brainstorm innovative solutions to address constraints.
Youth In Action!: Celebrating and Empowering Youth as Catalysts for Community Transformation
Wednesday, June 8, 2011 10:30 AM – 12:00 PM
Session ID: 5345
Speakers: Erin Lee, Caryn Pernu, Sarah Ullmer
Twitter Hashtag: #NCVS5345
Around the nation, youth are actively contributing to their communities while furthering their own education. Service-learning and other forms of active education give youth the opportunity to engage in work that positively shapes their world, all while enhancing educational outcomes. Are the youth in your community an underutilized resource? Learn how to provide opportunities for youth to lead the way, and how to find resources to support this work.
Share this post