Veterans and Military Families Sessions at NCVS!
This year at NCVS, session content is organized across a series of issue areas so that attendees can tailor their schedules to meet their learning and networking needs.
Check out all the sessions associated with…
Veterans and Military Families
"So you want to start a Vet Corps…"
Monday, June 6, 2011 10:00 AM – 12:00 PM
Session ID: 5632
Twitter Hashtag: #NCVS5632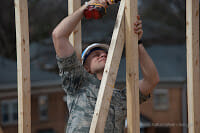 Have you ever wanted to be a fly on the wall of a collaboration meeting?
Here's your chance! Join representatives of Louisiana's national service, volunteer, military, veterans and military family organizations as they explore opportunities to collaborate in this special fishbowl session.
Leave with a strategy for approaching such organizations in your community or state.
Welcome to Our World! Feds, Veterans and Military Family Service Organizations, Meet Community Volunteers.
Monday, June 6, 2011 1:00 PM – 2:30 PM
Session ID: 5590
Twitter Hashtag: #NCVS5590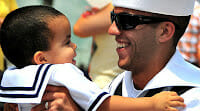 "Have you ever wondered, "Who works in this field? How do I meet them? How do I build a partnership?"
If so, join federal agencies, veteran and military family service organizations, volunteer service organizations and national service project representatives in this special, lively get acquainted session.
Who knows?
Maybe you'll meet your program's match!
Benefits of Partnership with Veterans Service Organizations
Tuesday, June 7, 2011 8:30 AM – 10:00 AM
Session ID: 5331
Speaker: Bob Reeg
Twitter Hashtag: #NCVS5331
Learn how organizations that use volunteers to accomplish their missions may engage veterans service organizations (VSO) in both veteran-specific and general population efforts.
General practical recommendations and case examples will be provided
Engaging Veterans with Disabilities and Wounded Warriors in National and Community Service
Tuesday, June 7, 2011 4:00 PM – 5:30 PM
Session ID: 5210
Speakers: Joanne Cohen, Paula Sotnik, Alfredia Johnson, Zernial Bogan
Twitter Hashtag: #NCVS5210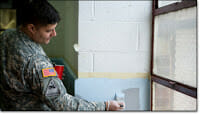 As part of the larger CNCS initiative to engage veterans in national service the National Service Inclusion Project (NSIP) collaborated with Denver Options' Center for Technical Assistance and Training (CTAT) and Operation TBI Freedom to launch the Engaging Veterans with Disabilities Initiative guided extensively by information from veterans, especially current or former AmeriCorps or other national service volunteers.
Join us for an informative and interactive session that presents outcomes from 1:1 interviews and discussion groups and engages participants in an interactive discussion that highlights promising practices for engaging veterans with disabilities and Wounded Warriors in national service.
Networking Session for CNCS's Veterans and Military Families Knowledge Network Participants (5619)
Wednesday, June 8, 2011 7:00 AM – 8:00 AM
Session ID: 5619
Twitter Hashtag: #NCVS5619
This interactive discussion will give you an opportunity to put Network voices to faces as you contribute to the growing body of knowledge and experience about support to veterans and military families. Curious about the network? Join us!
Recognizing Service and Sacrifice: Supporting Military Families in Your
Community
Wednesday, June 8, 2011 8:30 AM – 10:00 AM
Session ID: 5062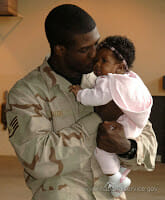 Speakers: Christina Jumper, Kelly Hruska
Twitter Hashtag: #NCVS5062
This session will provide participants with resources, strategies, and useful tools to identify and support military families.
Participants will also learn how a tool such as the Community Toolkit can help them do their work.
What We Know So Far: Best Practices in Serving Veterans and Military Families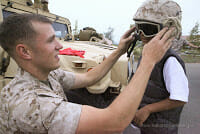 Wednesday, June 8, 2011 10:30 AM – 12:00 PM
Session ID: 5589
Speakers: Karen Zapp, Bill Basl, Gloria Butler, Mark Fischer, Timm Lovett, Bob Belknap
Twitter Hashtag: #NCVS5589
Experienced volunteer and national service programs working with VA medical centers, homeless veterans, and military bases will share lessons learned and best practices for working with these groups and institutions in this lively session. Bring your experiences and questions. Leave with great ideas and inspiration!
Share this post