HandsOn Network Excitement at NCVS!
by Gary Renville, Vice President for Affiliate Advancement, HandsOn Network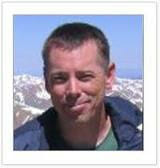 Connecting to HandsOn Action Centers from throughout the Network; connecting to service in the community; and connecting to opportunities for professional development, inspiration and fun will all be made possible through my attendance at the upcoming National Conference on Volunteering and Service.
Just thinking about it has kept a smile on my face for months – and I can hardly wait for the time to finally arrive.
I'm really looking forward this year to speaking at, learning from and observing our Affiliate-only pre-conference track (Sessions 5705, 5706 and 5630) which runs from Sunday June 5 to Monday June 6.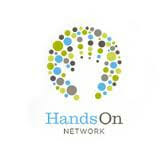 I'm thrilled that our Affiliates participating in Equip track have the opportunity for an off-site training entitled: Learn It! Do It! Lead It! (Session 5736).
These participants will spend time at stations learning the trade and tips of basic volunteer project elements and then join other volunteers on site to refurbish one of many parks throughout the New Orleans area.
This year's Affiliate experience at the NCVS really will be like no other.
For the first time there are 3 separate learning tracks – developed by and for Affiliate leaders from a wide cross section of Affiliates from around the world.
Together this amazing team supported by the HandsOn Network staff of Candi Williams, Zack Brown and Alison Doerfler are ensuring that there really is "something for everyone" from the most experienced HandsOn Affiliate Executive Director to the newest of Affiliate program staff.
Michelle Nunn, David Ray and Peter York are just a few of our featured speakers that Affiliates will have the pleasure to hear from in our "Inspire" track.
Participants here will discuss topics such as strategic planning and capacity building.
Larry Deckel, Matt Cavell, Jamie Denniston-Merced and others headline our "Equip" track where Affiliates will learn about HandsOn Connect, use of social media, how to plan and lead basic volunteer projects and much more.
Our "Moblize" track participants will benefit from a grant writing workshop led by Khyati Desai, Kris Tecce and Zack Brown; explore the very best of corporate project execution with Curtis Cannon, Katie Stearns and Sherrie Fazio; and further explore the many tools and resources available to Affiliates throughout the Network.
For all of those who have attended conference – we all know how busy the time can be.
From rushing to sessions to ensure a front-row seat, to exploring the exhibit hall area to tasting all of the delicious food a new city has to offer – there never seems to be enough time to do it all.
So I'm particularly pleased – that in the hustle and bustle of all that is about to come – our Affiliate Only Lounge will provide a more quite space for Affiliates who want to "just get away" or to engage in 1:1 or small group discussions.
This room will also be visited by most if not all of the Points of Light Institute staff at one time or another and a great place to learn the latest offerings from generationOn, to public policy and advocacy, to technology, September 11 National Day of Service and Remembrance and more!
Connecting to HandsOn Action Centers from throughout the Network; Connecting to service in the community and Connecting to opportunities for professional development, inspiration and fun – I CAN'T WAIT and I hope to see you in New Orleans!
Share this post