Health and Wellness at NCVS!
This year at NCVS, session content is organized across a series of issue areas so that attendees can tailor their schedules to meet their learning and networking needs.
Check out all the sessions associated with Health and Wellness.
Let's Move! in Indian Country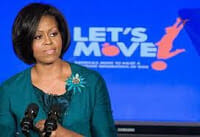 Monday, June 6, 2011 8:30 AM – 12:00 PM
Session ID: 5655
Speakers: Ron Lessard, Juliana Ko, Sam McCracken
Twitter Hashtag: #NCVS5655
Native American children have a higher rate of obesity and related diseases than any other racial or ethnic group. Learn how to spur action with best practices in the areas of health, wellness, nutrition and physical activity.
How National Service can address Health Care Challenges
Monday, June 6, 2011 1:00 PM – 2:30 PM
Session ID: 5588
Speaker: Erwin Tan
Twitter Hashtag: #NCVS5588
As more demand is placed on health care services, the need to increase capacity and man power is greater. Learn how innovative national service programs are addressing a myriad of challenges from childhood obesity, access to care, to senior care.
Strengthening Communities through Play
Monday, June 6, 2011 1:00 PM – 2:30 PM
Session ID: 5175
Speakers: Nate Rosenthal, Rachel Larsen, Alf Nelson
Twitter Hashtag: #saveplay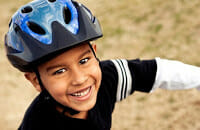 From volunteer recruitment to fundraisers, there are many steps in planning a community-built playspace, but these steps can strengthen connections among community members, develop skills possessed by volunteers, and increase the commitment to service and investment in both community space and the wellness of communities. This workshop will lead participants through the steps
necessary to plan and implement a successful community-build highlighting best practices from Gulf-area community-builds. With the stories of successful do-it-yourself organizers as a guide, participants will identify local assets and take the initial crucial actions necessary to activate their communities to make kids and community engagement a priority.
The Skinny on Childhood Obesity Service-Learning Programs and Projects: The Whole-istic Approach
Tuesday, June 7, 2011 4:00 PM – 5:30 PM
Room: MCCNO 335-336
Session ID: 5306
Speakers: Shelley Billig, Shammara Wright, Robert Hsu, Lizeth Sanchez
Twitter Hashtag: #NCVS5306
This workshop will be the culmination of the Robert Wood Johnson Foundation's Working Group on Childhood Obesity and Service-Learning.
The presentation will capture highlights from the group's year-long work and present service learning as a powerful tool to address the issue of childhood obesity.
Under the leadership of generationOn, group members will present findings on a) a case study of service-learning programs that focus on childhood obesity and b) service-learning projects that focus on the built environment in relation to childhood obesity.
Creative Partnerships to Address Hunger and Food Insecurity
Wednesday, June 8, 2011 8:30 AM – 10:00 AM
Session ID: 5199
Speakers: Susan Danish, Melissa Norris, Peggy Berry
Twitter Hashtag: #foodpartners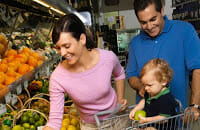 What do a city government, corporate sponsors, two longstanding food relief groups, and two Junior Leagues add up to?
Two creative solutions to hunger in two Texas cities.
In Plano the result is a Community Garden making fresh produce available to food pantries.
In Tyler it is an expansion of Meals on Wheels to ensure low-income seniors have food on weekends.
Both initiatives demonstrate the capacity of volunteers to provide leadership on critical issues coupled with the creativity of partnering.
HEROES for Healthy Living: Engaging Youth in Combating Childhood Obesity
Wednesday, June 8, 2011 10:30 AM – 12:00 PM
Session ID: 5434
Speakers: Susan Abravanel, Kate Rubin
Twitter Hashtag: #NCVS5434
This session introduces UnitedHealth HEROES, a youth-led service-learning response to childhood obesity.
America's Health Rankings,™ 2010, reports that, if unchecked, obesity will affect 43 percent of the nation's adults by 2018, dramatically increasing healthcare costs.
The workshop presents outcomes and lessons learned from more than 600 youth projects in a unique corporate/nonprofit service-learning partnership, empowering young people across America to address this critical problem affecting them.
Supported by micro-grants and a service-learning curriculum module, children and youth are improving their own health and that of their peers, families and communities.
Utilizing Volunteers to Implement 'Wellness Centers' at Senior Centers
Wednesday, June 8, 2011 10:30 AM – 12:00 PM
Session ID: 5264
Speakers: Mary Lynn Kasunic, Wally Sjolander, Paula Wright
Twitter Hashtag: #NCVS5264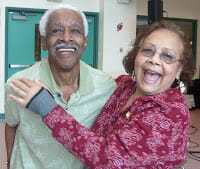 Learn how the Area Agency on Aging, Region One in Phoenix, AZ is taking an innovative approach to create 10 'wellness centers' in the senior center setting.
The President & CEO and Agency staff share how the Agency recruits, trains, and utilizes the skills and strengths of AmeriCorps members aged 55+ and volunteers to manage the day-to-day activities that bring evidence-based health promotion/education opportunities to senior center participants.
Course attendees will explore ways that they can replicate this creative program designed to improve health outcomes for older adults.
Share this post