How Can You Use Writing to Make a Difference?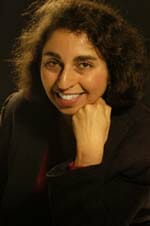 Today's guest post is written by Dalya Massachi, a speaker at our National Conference of Volunteering and Service in Chicago. Massachi is the author of Writing to Make a Difference: 25 Powerful Techniques to Boost Your Community Impact.

For 20 years, I have answered the call from community-benefit organizations to help them use their writing to make a difference. As a writer and editor, I have guided them toward:
• Engaging new and varied audiences
• Boosting their impact
• Projecting professionalism
…and a host of related outcomes.
While this work has been interesting and rewarding—even fun—I know it is only part of the whole picture. You see, I am not content with always being the one to fix up, clean up, or punch up documents. Sure, it's an ego boost to help make my clients' documents the best they can be. But to really serve my community in the long run, I have to pass on my knowledge and empower others to improve their own writing.
In addition, as an outside consultant, I can only know so much about any given organization. Insiders have a much better sense of day-to-day issues and how the organization addresses them. While my clients often appreciate my third-party perspective, I need their in-depth knowledge to create documents that work.
All of this has led me to share my insights and techniques in a way that builds the internal capacity of people like my clients and students. In addition, I want to help many more than I could ever hope to meet individually.
So while I continue to craft messages and tidy up language for my clients, my not-so hidden agenda is always to build their own writing abilities and confidence.
That's what inspired me to write my first book, Writing to Make a Difference: 25 Powerful Techniques to Boost Your Community Impact.
Over the years, from various positions in the field, people have told me of their need for some advice on their everyday writing tasks. They also have sought solid insight into the core leadership skill of writing to encourage public engagement.
Sound familiar?
Virtually everyone working in the public interest has to do some writing at some point. The better you can do that, the deeper and broader your impact will be. Your organization may produce great work or come up with outstanding ideas, but if you present your achievements or thoughts poorly they will not get very far.
I know that people like you can benefit from a go-to resource that encapsulates the most essential and relevant pointers about writing to make a difference. If that guide could also show how writing can be fun and easy to improve, all the better.
I believe Writing to Make a Difference: 25 Powerful Techniques to Boost Your Community Impact is that guide.
I would love to meet you, and share some of my insights, at the 2012 National Conference on Volunteering and Service. My Books & Brew session starts at 7 a.m. on Tuesday, June 19. Register HERE and I'll see you there!
Dalya Massachi, founder of Writing for Community Success, specializes in helping organizations across the country use writing to make a difference in their communities. She is a speaker, trainer, writing coach and consultant and loves living in Oakland, Calif.

Share this post