How Companies Build Trust Both Inside and Outside Company Culture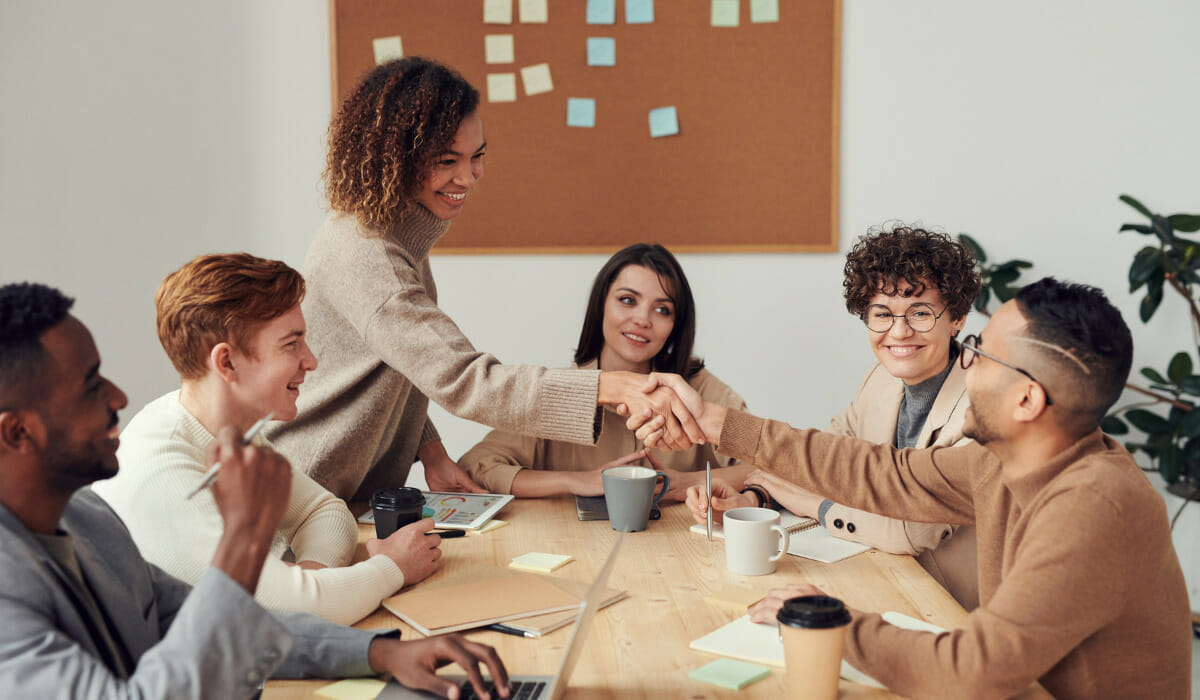 Since early 2022, there has been a constant conversation about work. Return to Office, the Great Resignation, Quiet Quitting and more. Undoubtedly, work remains a large part of everyone's lives, and no matter what form it takes, people are still spending more time working on work than most other things in their lives. It's essential to consider how companies build trust in this shifting environment with an increasingly younger workforce.
Social Responsibility is Now a Core Function of Business
Edelman Trust Barometer's Special Report: Trust in the Workplace was released last month, and it highlighted some interesting facts about where we are as a workforce.  
Once again, Edelman's findings reinforced their previous reports that stated societal leadership is now a core function of business. Nearly seven in 10 employees believe that societal impact is a strong expectation or deal breaker when considering a job, according to the report. This is backed by Points of Light's own civic engagement research from 2020, where we found that more than 40 percent of Generation Z have considered applying to or taking a job because of the company's social responsibility. However, in this report, Edelman asserted a new mandate. This mandate stated that business should play a critical role in bridging divides and restoring societal trust. What might be required to fulfill this call to action? 
In the wake of the 2016 election, a moment in time where many pinpoint the beginning of increased incivility, distrust and polarization, Eric Liu, CEO of Citizen University suggested a path forward. He said what was required included "more listening, more serving, and—perhaps counterintuitively—more arguing."  
Building Trust Requires Authenticity
In April 2022, Points of Light Global Civic Engagement Research found that Eric's suggested path may be the one people are in fact taking. Our research told us that the top three civic actions taken globally are listening and learning, using their voice, and volunteering. So if people are taking the right actions, why is trust still broken?  
While people are engaging in these actions, they may not be equipped to engage in them in ways that are effective…and people know it.  
Edelman found that 60 percent of young employees, ages 18-34, feel their employers should train employees on how to have constructive debates about contentious issues inside and outside the workplace. Employees feel it's not just a company's job to hold space for discourse, like Employee Resource Groups, but to cultivate the space by preparing people to enter those conversations effectively. People want their companies to create spaces where progress can be made. 
Having constructive debates in a time where the world is so polarized is a critical part of civic engagement. So much so that Points of Light included the actions "Listen & Learn" and "Voice" within the Points of Light Civic Circle.  
In our assembly of the Civic Circle, some questioned if these were truly actions worthy of the other elements – they're admittedly viewed as less "hands on" than things like "Volunteer" and "Vote." However, listening and learning are critical for building the foundation of trust and empathy within a community – including the workplace community – to support people's ability to constructively voice their options, while listening to understand, not just respond.  
Trust Equals Impact
Edelman's report also showed that 69 percent of employees believe the people they work with are a significant source of community in their life, ahead of people who share their personal interests (64%) and their neighbors (59%). For this reason and others mentioned in the report, Edelman called the workplace an "island of civility." While business should continue to foster their workplace communities, it shouldn't keep these communities insulated from the world and the incivility that can threaten to push in. If you can cultivate engagement within the workplace to build purpose, trust and skill for civil discourse, you can build bridges to places outside the workplace.   
This is why so much of Points of Light's work focuses on supporting companies in activating their employees in community, creating experiences that are:  
Local – Addresses issues important to the community the company works in.

 

Credible – Delivered by an organization with local/issue expertise.

 

Personal – Engages employees directly with those experiencing the issue.

 

Social – Allows me to engage in a common purpose with my colleagues.

 

Impactful – Shows employees the outcomes of their actions.

 
These opportunities also build trust and effectiveness. Seventy-eight percent of employees trust their employer, while trust in other institutions like government, NGOs and media plummets, so it becomes increasingly critical for companies to provide these engagement experiences The more trust you have, the more likely you are to believe in your impact. The more you believe in your impact, the more likely you are to be willing to work within the systems in place – like nonprofits or supporting elections – to create important change and be more engaged.  
If you're a business trying to figure out how to cultivate these conversations, reach out to Points of Light. Our Listen and Learn discussion series and consulting services can help you provide a strong plan to engage with your employees and create change both inside and outside the office.
Share this post
---