Voice
Use your voice to raise awareness for an issue you care about.
Using Your Voice
You can use, or not use, your voice in many ways. You can educate and influence friends, family members and others to raise awareness for causes you care about. Not using your voice is also a choice and can indicate where you stand on an issue. Using your voice in big and small ways can help to unlock the assets of others and advance causes you care about.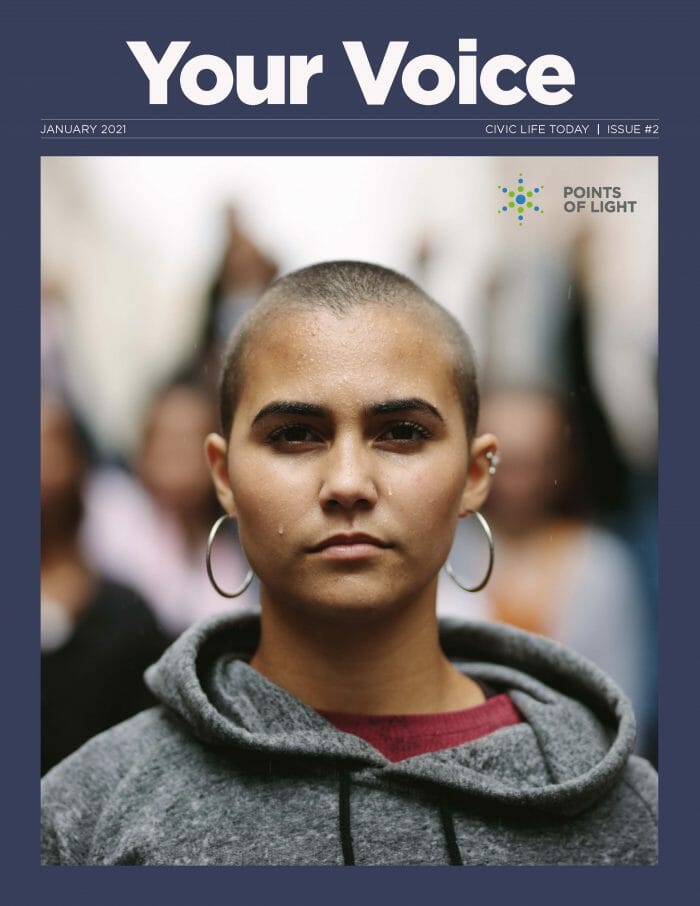 Civic Life Today Magazine
Your Voice
Using your voice is critical to advancing a cause you care about, and it can happen in so many ways. This issue of Civic Life Today examines a spectrum of ways to use your voice, shares first-hand accounts from contributors who are using their voices to change conversations, and provides tools and resources for you to learn more and take action.
Read The Issue
Civic Life Today
Brought To You By

Resource Guide
If you're not sure how to get started, our resource guide provides tips, tools and questions to ask yourself. From five things you need to consider, to additional resources for you to leverage and questions to help get you thinking, this is an easy way for you to get started and think about what to do next.
Download the Guide