Work
How to Do Well and Do Good
Doing Good at Work
Our personal lives and work lives are no longer separated by the 9-5 hours. Now, people bring their whole selves to work. You may decide to make choices about your employment based on the organization's values and the purpose. In many cases, you may also use your workplace as a platform to advance social issues. There are many ways to integrate your work and causes you care about.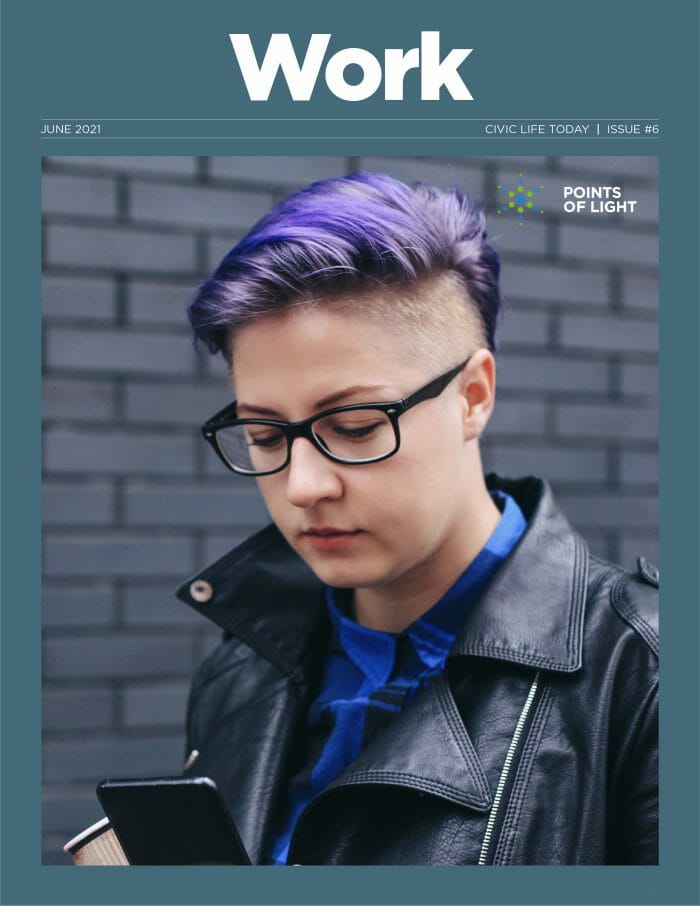 Civic Life Today Magazine
Work
This issue of Civic Life Today examines finding purpose through work. Whether you are a corporate social responsibility professional, have a cause you're passionate about and become and intrapreneur, or find your career to be your calling like so many doctors, nurses and teachers, there are many ways you can change the world through your work.
Read The Issue
Civic Life Today
Brought To You By

Resource Guide
If you're not sure how to get started, our resource guide provides tips, tools and questions to ask yourself. From five things you need to consider, to additional resources for you to leverage and questions to help get you thinking, this is an easy way for you to get started and think about what to do next.
Download the Guide