IBM: Making Volunteer Service a Celebration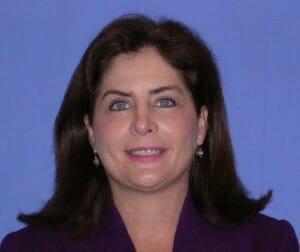 This post is written by Diane Melley, Director, IBM, Corporate Citizenship & Corporate Affairs, who will be hosting a free live webcast, in partnership with Points of Light, on March 13, 2012, 1:00-2:00pm EST. Learn about the many strategies IBM follows to sustain a strong, effective, and worldwide volunteer program that builds healthy communities and helps the world work better. Register today!
Last year during IBM's Centennial, I had the opportunity to join more than 100 IBMers and 100 local NGO leaders in Boston during our Celebration of Service milestone day in June. I participated in a marketing strategy session workshop, where IBMers shared their expertise in marketing strategy and social media with our community partners. In small working groups, we brainstormed best practices which leveraged ideas from the "Basics of Marketing" Activity Kit, a set of materials designed to introduce not-for-profits to marketing fundamentals such as planning, segmenting, targeting and brand strategy with the end goal of helping these organizations effectively reach and serve a full range of stakeholders. It was amazing to see the energy and give-and-take from the IBMers and community leaders. I was in awe being able to witness first-hand the passion of the IBM volunteers and their sincere desire to share their skills to make a difference.  Their dedication didn't end on that particular day – several volunteers even made commitments to conduct follow up projects with their NGO partners.
I am extremely proud to work for a company that has a long tradition of service. Even though IBM has been committed to service since its founding, the ways in which our company has been able to contribute to our communities and the world has evolved over time. When I joined our Corporate Citizenship group, we primarily donated hardware, since that was the focus of our business. Over time, as our business mix has changed, we have seen a transition over to donating software, services and consulting. Recognizing that our employees have a wide-range of intellectual capital, including legal, marketing, and countless other skill areas, we have also become comfortable sharing expertise outside our areas of core strength in technology.
Our IBM Centennial Celebration of Service was the culmination of this type of skills-based volunteering, and a case-in-point for the integration of all of our programs at a massive, worldwide scale. What makes IBM unique was our ability to bring all of these elements together. Not only did more than 330,000 IBMers around the world contribute more than 3.2 million hours of their time on the service milestone day, but we also enabled our service leaders with tools, successful models, and more than $12 million in grants at various award levels.
Another key part of the Celebration of Service was the creation of a portfolio of activity kits, robust and polished sets of volunteer materials ready for any volunteer – in or out of IBM –  to take into schools and nonprofits. I mentioned the Basics of Marketing Activity Kit above, but there are now more than 30, with each kit including all the materials an individual or team needs to conduct an impactful volunteer activity: presentations, speaker notes, volunteer guides and handouts.  The activity kits were built from the most successful and innovative skills-based volunteer activities performed by IBMers around the world, and represent the contributions of IBM's most valuable asset – the skills and expertise of its employees.
IBM considers these kits just one contribution among many to making the planet a better and smarter place in which we all work and live. It is our hope that you will leverage these free activity kits as a way to grow your volunteer programs.
Share this post