Apply for the generationOn Youth Advisory Council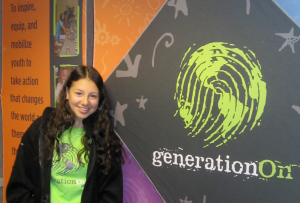 Today's guest post is written by Rachel Shuster, a 10th-grader at Half Hollow Hills High School West in Dix Hills, N.Y, who  is an inaugural member of the generationOn National Youth Advisory Council. At 12-years-old, she started a local chapter of a Kids Care Club, Kids Care HHH. Under her leadership, Kids Care HHH engages in service projects throughout their community raising awareness, money, creating change and bringing smiles to a variety of people while serving needs and causes both locally and globally.
The generationOn Youth Advisory Council is accepting applications from Tuesday, March 13,         10:00 a.m. EDT through Tuesday, April 10, 5:00 p.m. EDT. To apply, click here. If you know of a young person who would make a great leader, spread the word!
"This was the best day of my life." These are the words that were told to me by a 5-year-old homeless girl as I and the other members of my Kids Care HHH packed up our carnival at a local shelter this past fall. Experiences like this continue to fuel my passion for service and volunteerism.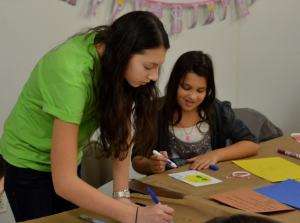 This was the most amazing year of my life. My experiences as part of generationOn's Youth Advisory Council have inspired, taught, guided and compelled me to elevate my passion for service to another level. The Youth Advisory Council (YAC) quickly became a cohesive unit of 10 young adults that all had a similar goal to make their mark on the world. As a council, and as new and fast friends, we have worked together to spread the message in our communities that young people are valuable assets to our global society that can create change. The leadership training program provided by generationOn is invaluable. It has empowered me to be a better public speaker and leader of my organization. I know that this level of training is not ordinarily available to young people.
In addition to organizing a myriad of significant projects and events as a member of the YAC, I have had unique opportunities to share my ideas and experiences of engaging youth in service and inspiring them to make a difference in their communities by attending and hosting thought-provoking and inspirational events.
GenerationOn is on the cutting edge of empowering and equipping youth to take action to create change. I am so proud to be a part of this program and contribute to this important mission. I not only urge all youth to go out and "make their mark" but to apply for generationOn's Youth Advisory Council and continue to engage their peers and other young people to work together to change the world for the better!
Share this post