Inspiration I Took Away From the National Conference on Volunteering and Service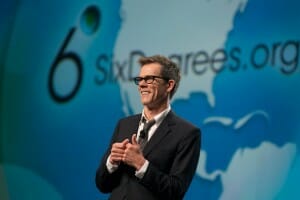 Today's post is written by Chelsea Murphy, Communications Coordinator at Points of Light.
We are back from Chicago with a renewed and revitalized outlook on volunteering. This year's conference was inspiring and thought-provoking and has left me with new ideas for making lasting change and positive measurable impact in our communities.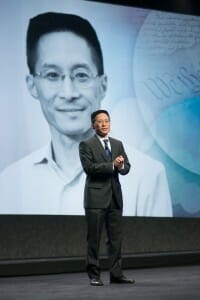 I continue to relive all the amazing information I've heard these past couple of days over and over again in my mind. I can't wait to do it again in a year in D.C.
Below I've compiled some uplifting and inspirational quotes from our speakers over the past 3 days – Please share your favorite quote or "AHA" moment you walked away with from this year's National Conference on Volunteering and Service in our comments.
"No matter your background, your platform, your economic status, everyone can pitch in to make our world better." –Israel Donijie

"When we volunteer & serve, we become healthier, happier, & more purposeful." –Eric Liu

"You must be able to see worlds that have not yet been created as if they have already been created." –Rev. Otis Moss, III

"All people want is an opportunity" – J.R. Martinez

"Service is center and indispensable to tackle the challenges that we face." –Wendy Spencer
"Programs where neighbors are helping neighbors are the essence of the American spirit" –Barbara Bush

"One of the key successes to finding fulfillment in life is giving to others without expecting anything in return" –Pierce Bush

"We're all better off when we're all better off" –Eric Liu

"People of common ground can make huge change if we put the dignity of our youth above all else" –Alberto Carvalho

"The actions we take affect our neighbors down the block and on the other side of the world. We are all connected." –Kevin Bacon

"Serve. Serve. Serve. For in the end it will be the Servants who save us all." –Mark Shriver
Watch video from the event on our Points of Light Livestream channel.
Share this post