It's O.K. to Profit From Community Engagement
In December, Points of Light and Bloomberg LP released the 2014 Civic 50—a list of the most community-minded companies in the country. The Civic 50 sets a national standard for good corporate citizenship, honoring companies that are effectively lending their time, talent and resources to improve the communities where they do business.
John Peloza, an academic panelist for The Civic 50, and associate professor of marketing at the College of Business and Economics at the University of Kentucky kicks off the five-part blog series that will examine key trends and highlights released in our first comprehensive report, The Civic 50: A Roadmap for Corporate Community Engagement.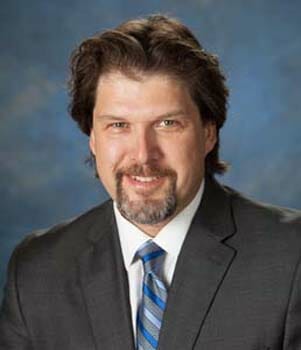 John Peloza
As a contributor on the academic panel that helped shape The Civic 50 survey, I waited for the 2014 results with great excitement. Now that the report is out, complete with profiles of the companies within this elite group, I predict two important changes will take place. Consumers will make the first change, and companies not on the list will make the second.
First, consumers who want to reward community-minded firms now have information they can use. The companies on the Civic 50 list deserve this recognition and subsequent support.
In the past, consumers' perceptions of community engagement haven't always aligned with reality. In an insightful report, Tenet Partners found extreme misalignment between what companies actually do and what people think they do. In some cases, companies that are very civic minded are perceived as being average, or even below average, on this dimension. And vice versa. The Civic 50 is an important data point to externally validate these companies' efforts. I expect that, equipped with this validation, consumers will vote with their pocketbooks.
Second, I expect companies not on the Civic 50 list will work to emulate the firms that are on it, possibly because they see a clear connection between community-mindedness and the bottom line. And that's a good thing!
The beauty of The Civic 50 is that it's not simply a list of who is giving the most. Those lists are out there and, quite frankly, don't do much to offer guidance to managers who invest in community engagement or the consumers who wish to support them.
Instead, the Civic 50 rates companies highly when they integrate community engagement with the business of the firm, institutionalize it with policies and incentives, and perhaps most important, carefully evaluate its impact.
I think many companies are reluctant to tie community engagement to the bottom line for fear of being seen as exploitative. Based on my own research and that of many others who study community engagement, they shouldn't worry. Most people acknowledge that benefits to the firm should be part of the expectation from community engagement.
In fact, a 2012 study found that 76 percent of people believe "it is okay for brands to support good causes and make money at the same time," up from 57 percent in 2008.
The companies on The Civic 50 list take steps to ensure the positive impacts they enjoy are more than just public relations from cash donations.
Companies like AT&T, with its "It Can Wait" campaign to stop texting-while-driving, are building their own platforms for community engagement, with their employees at the center of their efforts. This suggests a meaningful difference in the way these firms view community engagement and checkbook philanthropy. Programs like this provide a benefit to the community, employees and the bottom line.
And that's the way business should be done.
To learn more about highlights and best practices from the 2014 Civic 50, download our webinar recording from the Dec. 17 event.
Share this post