What's the True Value of a Volunteer?
This post is by Tricia Thompson, vice president of training and consulting at Points of Light.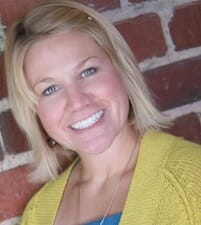 Tricia Thompson
As the chair of volunteers, Marcie Land coordinates, trains and recognizes those who serve with Navy-Marine Corps Relief Society (NMCRS) in San Diego. What's more – she is a volunteer herself, logging at least 20 hours a week.
Her contributions are significant and far more than the sum total of her hours would suggest. Which is why NMCRS is thinking creatively about the value of Marcie's and other volunteers' time.
Most organizations use the Independent Sector rate for the value of volunteer time. It is a useful tool, but it doesn't tell us what all that volunteer time accomplishes. Service Enterprises – organizations that strategically leverage volunteers to meet their missions – take additional steps to showcase the quantity and quality of what their volunteers offer.
Direct service is one of the most common volunteer contributions. Volunteers often enable an organization to serve more clients or project sites, or deliver more programs than they could with paid staff alone.
For example, a local agency that serves mentally ill clients hosts a monthly celebration where volunteers provide food and visit with clients. NMCRS volunteers provide financial counseling and assistance programs to military families in need. The service is all the more meaningful because it's delivered by volunteers who choose to be there rather than staff who are paid to be there.
In some cases, programs are only possible with volunteer support. Volunteers who assist police departments may check on homebound seniors or vacationers' properties and provide an added sense of safety and security that most communities can't pay for. The NMCRS volunteers who sew baby blankets for military families offer a service that is unlikely to be filled by a paid staff member.
Volunteers also contribute to organizations' finances. They run fundraising events, request "Dollars for Doers" funds from their employers, and make personal donations and in-kind gifts.
A corporate volunteer group building bikes for kids was so impressed with the cause that employees collected money on the spot so more kids could have bikes. The NMCRS board supports fundraising goals and expands awareness about the need for donations to help support the organization's important work.
Consider these ways to value volunteer time:
Number of projects, programs and sites that volunteers enable the agency to serve
Number of clients served
Number of volunteers recruited
Number of volunteers supported and/or led
Special services delivered
Dollars and in-kind gifts raised
Dollars and in-kind gifts donated
Legislation introduced or passed
Strategic or operational projects completed
Number of full-time equivalent employees that volunteers represent
The Navy-Marine Corps Relief Society in San Diego is thinking strategically about the ways volunteers make their mission possible. They then use these metrics to share volunteers' impact with the community, funders, current and prospective volunteers, and their board members.
It adds up to far more than volunteer hours or the Independent Sector rate alone. In fact, it adds up to more military members and families supported in their time of need.
How does your organization track volunteer value?
Share this post