Tribute to a Shining Light of Volunteer Engagement – Jill Friedman Fixler
This post is by Beth Steinhorn, president of JFFixler Group; Tricia Thompson, vice president of training and consulting at Points of Light; and Lori Jean Mantooth, director of training programs at Points of Light.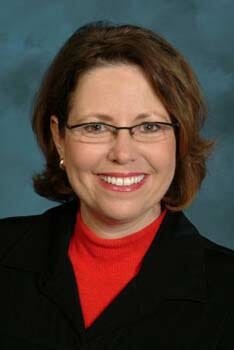 Jill Friedman Fixler
While the field of volunteer engagement shines brightly thanks to thousands of points of light, the field is just a tad dimmer today as it lost one of its shining stars. Jill Friedman Fixler, leader, consultant and mentor to many, passed away over Thanksgiving weekend at the age of 61.
Jill had dedicated her career, first as a director of volunteer services and eventually as a consultant, to shifting the field from traditional volunteer management to a culture of more robust and meaningful volunteer engagement.
A longtime resident of Denver, Jill worked in volunteer engagement at multiple organizations in Colorado, crosscutting many nonprofit service areas, including animal welfare at Denver Dumb Friends League, human services at Arapahoe House, health care at National Jewish Hospital, and the arts and sciences at Ocean Journey, now known as Denver Downtown Aquarium.
By 2000, Jill recognized that her passionate vision for what's possible when organizations really tap into people's interests and skills was one she could share more widely through consulting. At the core, Jill believed that when organizations mobilize volunteers meaningfully, they can more effectively better the world.
She founded the company that would eventually be known as JFFixler Group in 2000 with the goal of helping others effect that vision and, within just a few years, landed national clients, published articles and eventually books, built a team of consultants, and became a nationally recognized thought leader on how engaging volunteers in new and innovative ways will, simply put, make the world a better place.
A partner and supporter of Points of Light, Jill often led workshops at the Conference on Volunteering and Service and the Summit on Advanced Volunteer Engagement. She served on many Points of Light committees focused on strengthening volunteer engagement.
She was also a frequent presenter at national and regional conferences those of the Association of Hospital Volunteer Resource Professionals and the American Society on Aging. She led webinars regularly through VolunteerMatch, STAR: Synagogue Transformation and Renewal and elsewhere.
As a dynamic presenter, Jill was often seen at conferences with a bevy of followers trying to get a few minutes of her time for advice or inspiration. She lived her commitment to mentoring by coaching – formally and informally – hundreds of professionals throughout her career, working to strengthen the network of volunteer engagement professionals and nurture a community of practice within our field.
"She understood what makes volunteering potentially so powerful and shared her knowledge and experience with thousands of folks in the field who benefited greatly from her wisdom, passion and compassion," says Betty Stallings, a fellow trainer, speaker and consultant.
Katie Campbell, executive director of Certification in Volunteer Administration, adds: "Among her lasting contributions was her fearless drive to explore solutions and tackle change that sets an example for all nonprofit leaders."
Most notable about Jill's career and her life was her commitment to focusing on what she called "a mindset of abundance." She truly believed that most organizations already have everything they need to fulfill their mission – that the resources are already in their world in the form of the skills and talents of the volunteers, donors, constituents and advocates. The secret was simply to learn how to strategically harness that resource.
Her professional passion reflected her personal mission as well, in that she embraced on a daily basis an attitude of abundance, focusing on the many blessings she had, even in the face of her terminal diagnosis. That attitude is one of the many powerful lessons Jill leaves to all of us in this field.
Jill began cutting back her work with JFFixler Group in 2012 and officially retired in 2013, but her legacy endures in JFFixler Group's ongoing work, which continues to build on the foundation of her commitment. And, each of us can carry on her legacy by continuing the important work of mobilizing volunteers in innovative strategic and meaningful ways to make our world a better place. Certainly the world is a better place for having had Jill in it.
Since Jill trained, mentored, collaborated with and coached so many people in the field, we ask those who knew her – or saw her speak – to share a memory, piece of advice or lesson that you learned from Jill and to share it in the comment field below.
Share this post