Join a Powerful Civic Talk on Deep Sector Learning at the Points of Light Conference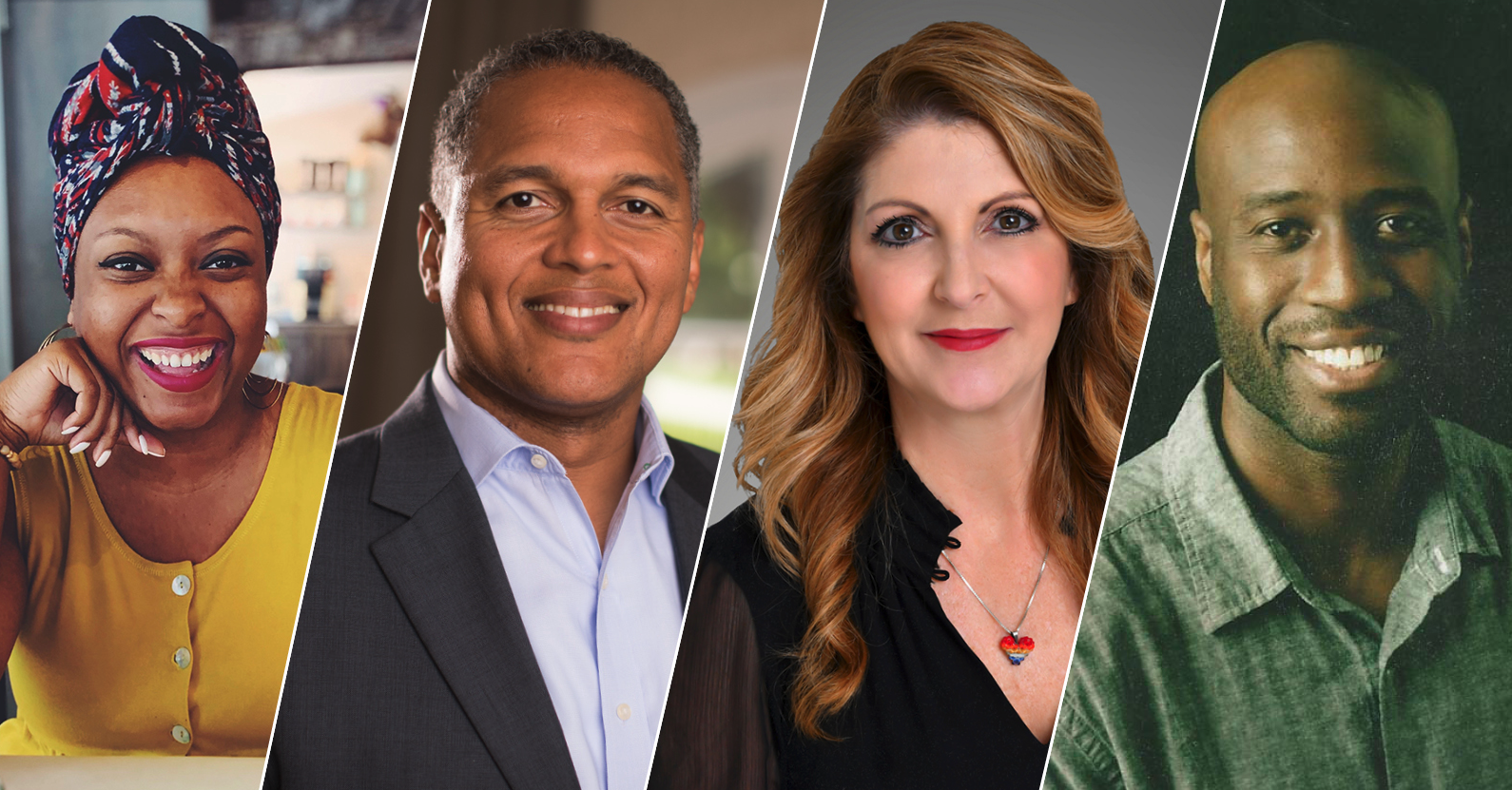 Among the highlights of this year's Points of Light Conference will be the Civic Talks with sector experts. These all-conference sessions will bring inspiring ideas and experiences to the stage. Drawing across all disciplines, speakers will be individuals who have stepped out of their world in unexpected ways to live their best civic lives and take action to make the world a better place.  
One such discussion will be the Civic Talk on deep sector learning, featuring Eddy Moratin, Barbara Poma, Bayeté Ross Smith and Breauna Dorelus. These leaders have each stepped up in their spheres of influence and their actions have created a ripple effect resulting in a powerful impact. 
Eddy Moratin is president of Lift Orlando, a movement of business leaders working with residents and community partners toward neighborhood revitalization since 2013. This collaborative approach has been decreasing childhood poverty and increasing financial mobility for families in the heart of Orlando. The organization strengthens neighborhoods by building high-quality, mixed-income housing and providing a cradle-to-career educational pipeline while improving community health and wellness, and creating economic opportunity for residents. 
Barbara Poma is the owner of Pulse nightclub and founder of onePULSE Foundation, the nonprofit established to honor and preserve the legacy of the 49 killed and all those affected by the Pulse nightclub tragedy. onePULSE's mission is to create and support a memorial that opens hearts, a museum that opens minds, educational programs that open eyes and 49 Legacy Scholarships that open doors. 
What the Research Says

Points of Light's Civic Life Today: A Millennial Perspective research from 2021 indicated the top issues of concern for Millennials as well as how this generation is getting involved to help solve them. When asked, "For which social issue did you perform at least 1 action in the last year?":

93% said civil rights/racial discrimination/social justice

92% said sexual orientation/gender identity

90% said poverty/homelessness
Bayeté Ross Smith is an interdisciplinary artist, photographer, filmmaker and education worker, working at the intersection of photography, film and video, visual journalism, 3D objects and new media. He is Columbia Law School's inaugural Artist-In-Residence, a Presidential Leadership Scholar, a TED Resident, a Creative Capital Awardee, an Art For Justice Fund Grantee, a CatchLight Fellow, a BPMPlus Grantee and an AmDOC/POV NY Times embedded mediamaker. His work is featured in the collections of The Smithsonian Institution, among many others. 
Breauna Dorelus is the founder and chief cause consultant at Connecting the Cause, a consultancy dedicated to helping volunteers and those that lead them to identify and uproot harmful volunteer practices specifically towards Black and brown communities. She is an advocate for voices of color to be heard, recognized and valued in the service and volunteerism sector and believes in keeping the community centered in all aspects of the volunteer process. 
Between these leaders tackling poverty, championing LGBTQ+ rights, confronting bias through art and advancing equality in the nonprofit sector, the discussion is sure to be rich in both insightful perspectives and tangible takeaways that fellow leaders can benefit from. Join us July 13-15, 2022, at the Points of Light Conference.
Share this post