3 Ways to Remember Loved Ones Through Civic Acts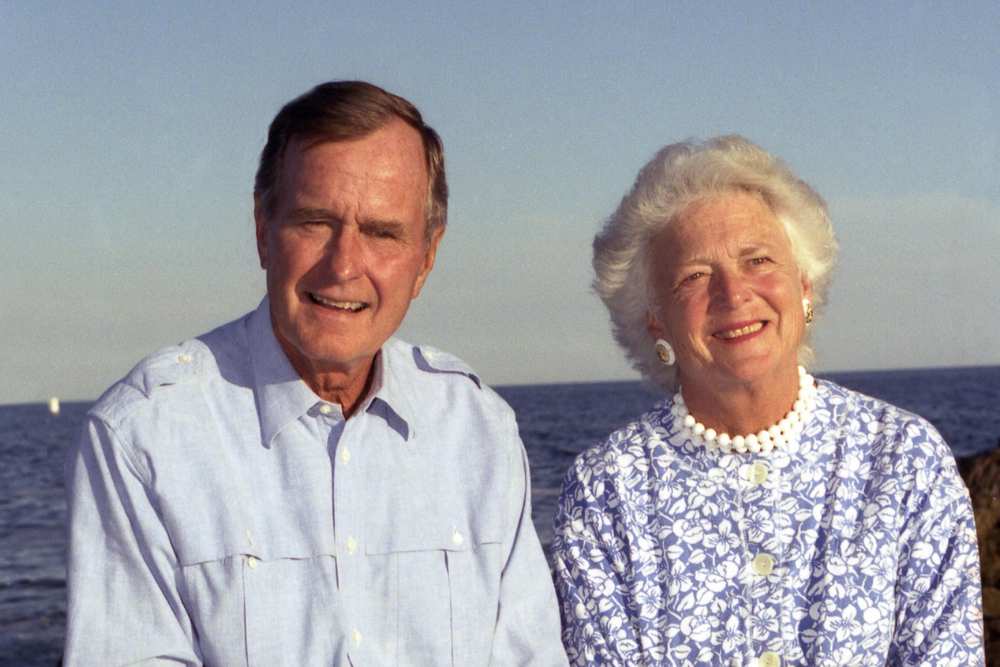 June 12 is the birthday of our founder, President George H.W. Bush, and June 8 marks former first lady Barbara Bush's birthday. While the president, a generous, community-focused and highly influential leader, passed away in 2018, each year we commemorate his birthday and shine a light on his vision of civic engagement by offering key ways you can contribute to your own community.
President Bush believed in the power of many working together to create change and help better the world. He advocated for individuals to unite, knowing that many "points of light" contributing their time, talent and resources had the power to make a massive impact and create a ripple effect that spans the globe.
This year, Points of Light is celebrating the second annual George and Barbara Bush Day of Service to commemorate both of their birthdays and honor their lifelong commitment to public service. 
Today we're offering three ways that you can remember loved ones and honor their legacy through your own acts of civic engagement.
"We can find meaning and reward by serving some higher purpose than ourselves, a shining purpose, the illumination of a thousand points of light… we all have something to give."

— President George H.W. Bush, Founder Of Points Of Light
Volunteer: Host Your Own Day of Service
Whether you choose to organize a food drive on a deceased loved one's birthday or host a community clean-up on the first day of their favorite season, you can call your fellow community members together to maximize your impact through a day of service.
You might opt to name the event after the name of your loved one or conduct the volunteer opportunity at their favorite place. In these meaningful ways, you can carry on their legacy through encouraging your community to get involved in volunteering.
Donate: Contribute to Their Favorite Cause
Was your loved one an avid bird-watcher? Make a financial donation to a wildlife refuge or conservation society. Were they the top chef in your family? Consider contributing non-perishables to your local food pantry. 
Perhaps they were active in volunteering themselves and spent time focusing their time and effort on a particular organization. Reach out to that organization to find out what they need – maybe it's a children's hospital looking for volunteers to visit or a shelter for unhoused individuals seeking new or gently used clothing.
Voice: Activate Around a Solution
If your loved one passed away from a specific issue or illness, you might choose to honor their legacy by doing your part to contribute to bringing light to the cause. This could mean using your voice by talking about the issue or petitioning for more support for the cause. 
For example, if your loved one passed away from breast cancer, you might post on social media about breast cancer awareness and prevention, as well as encourage donations with a link to a breast cancer research organization. Or you might sign and share a petition for increased breast cancer research funding.
There are so many ways to recognize the people in your life who have had a lasting impact on you and your community. To learn about the many pathways to civic engagement that you can take in their honor today and every day, check out Civic Life Today, our free digital magazine. And for more ways to get involved in your community and shine your light on the world, Points of Light Engage is our database of hundreds of thousands of volunteer opportunities throughout the world, both in-person and virtual.
Share this post