Join Actor Tyler Perry and 5,000 Others to Change Lives
Here's your chance to come together with filmmaker, actor and philanthropist Tyler Perry and 5,000 others with a single mission – to strengthen communities and change lives through volunteer service.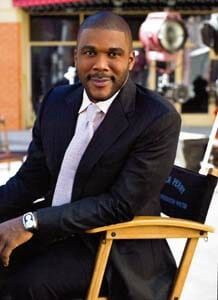 Registration is now open for the Points of Light Conference on Volunteering and Service, June 16-18, 2014, in Atlanta! The Conference is the largest convening of service leaders from all walks of life, sectors, races and religions, and political persuasions, united to lead the dynamic, ever-expanding, international volunteer service movement.
The first 500 people to register will be entered in a drawing to win one of FIVE Platinum Conference Packages, including complimentary registration, hotel accommodations and round-trip airfare to Atlanta.

This year's Conference will showcase those on the forefront of the service revolution who have new ideas and proven solutions to tough community problems. Participants will hear from dynamic voices who meld digital prowess with down-home inspiration, provocative thinking with old-fashioned activism – to drive, empower and engage volunteers toward positive solutions.

See Atlanta Mayor Kasim Reed's welcome message to 2014 Conference on Volunteering and Service attendees here.

Join us as we share best practices; learn about new tools, technologies and strategies for engaging volunteers; and prove that, no matter the challenge or opportunity, service unites.

Visit www.volunteeringandservice.org to register and find all the latest news on the 2014 Conference. We hope to see you in Atlanta!
Share this post