What Is it About Disaster That Brings Out the Best in People?
This post is by Tracy Hoover, president of Points of Light.
Like many in Atlanta, I'm snowbound today. This week's rare snowfall – a disabling two inches – hit our city and triggered a massive traffic jam, the kind that only happens when more than 1 million people rush home at the exact same time, on the exact same slick highways.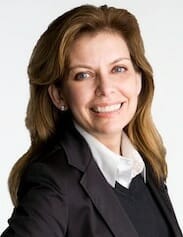 After more than six hours in my car – to make an eight-mile commute home – I can tell you that when the sun sets on Atlanta's icy overpasses, behemoth trucks stall and 10 lanes of traffic screech to a halt. For days! Abandoned cars and stranded motorists created an impossible crisis, the scale of which even hundreds of tons of sand, fast and coordinated government action, and the National Guard couldn't match.
But people could. Many of those who abandoned their cars to walk miles in the cold stopped to check on those who couldn't. They shared jackets and helped the elderly, children and those in frail health move into cars with gas and heat. Some good Samaritans got home, then walked back to the highway with blankets, flashlights, hot chocolate – and hope.
Michelle Sollicito, a tech contractor in Marietta, Ga., quickly created a Facebook page, "SnowedOutAtlanta," that became a fast sensation. The site connected stranded motorists with nearby strangers offering a place to stay, a gas can, a cell phone with power or help moving a car out of the way.
As volumes of stories like these unfold, I'm reminded of how effectively and immediately Americans respond in times of disaster.
I should have been in Washington, D.C., today attending a meeting of America's Promise Alliance. Instead, I'm listening by phone to the Alliance's trustees talk about their heroic efforts to reduce the dropout crisis – efforts that are working and that could be accelerated by increases in public and private investment and a large-scale citizen response.
The connection between Atlanta's storm and America's schools is clear me. We have to do a better job of tapping the urgency and limitless reservoir of good will and citizen service that we see during weather disasters to meet the everyday disasters of failing schools, struggling families and the catastrophic effects of poverty.
What would it take for good people everywhere to see children with everyday needs in the same way they see children in the back seat of a snowy car that's spun off the road?
Here in Atlanta, it's been painfully clear that government can't do it all, and just as clear that people can do a lot. That's a lesson worth remembering long after the last icicle melts.
Thank you for your service – today and every day.
Share this post