A Labor of Love? Confessions of a First-Year Conference Staff Member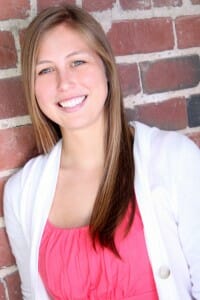 My name is Lizzy Seymour and I am a first-year staffer on the core planning team for the National Conference on Volunteering and Service. I started in April of this year – just two short months before the big 2011 event – when planning was complete and we were in full execution mode. Some of you who attended last year's Conference in New Orleans may recognize me as I was stationed at the registration desks from open to close. My job was to ensure that all of our attendees had a smooth and enjoyable onsite registration experience and welcome you to the world's greatest Conference on volunteering and service!
We jumped immediately into planning for 2012 after a successful 2011 Conference. Our goal for the fall season was to execute a request for proposals for a new registration system. We were searching for a solution that could support our many registration pathways for volunteers, Points of Light members, National Service members and programs, scholarship applicants, vendors, media, etc., etc.! In years past, we had cobbled our main registration system together with other low-cost options to just … make it work. But I was determined to find a solution that would work for us and be an easy experience for our attendees.
We found a new registration system and set out to build all of the pathways I just mentioned – no small task. And did I mention that my supervisor was on maternity leave October through mid January?! And, oh, don't forget about Thanksgiving, the week our office was closed over Christmas, and that little day of service called Martin Luther King Jr., Day. But, I am happy to report that with a little love, a ton of hard work and a lot of determination, we successfully launched our new registration system!
If you've registered with our Conference before, you will immediately notice that the new system is simpler to navigate, it's pretty and we have lots of great customer service staff standing by if you do need assistance. Registration for general conference attendance is now open and, in March, we will launch our itinerary builder application allowing registrants to add individual workshops, plenaries, super sessions, service projects, sessions with a fee, etc.
One thing I love about working for Points of Light is the opportunity to work on just about any kind of project. Whether your background is event planning, operations or graphic design, our leaders have the confidence to give us roles (way) outside of our skill sets and nurture in us creativity, perseverance and leadership. After birthing the registration system "baby," I now know I can take on anything!
Share this post