My Turning Point: Life As An Army Brat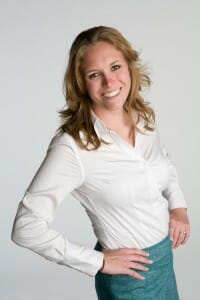 The theme for this years National Conference on Volunteering and Service is "Turning Point." At Points of Light we will be highlighting turning point stories – the stories of when someone recognized they could no longer stand by and watch the needs of their communities go unmet.  The moment when they stepped in and took action. Today's Turning Point comes from guest writer, Saxon Seay, Points of Light's Manager of Marketing. Want to share your turning point story and have it published on our blog? Email stories to: Listen [at] pointsoflight.org
My family and the experiences I had growing up as an "Army brat" is one of the single largest drivers of who I am. Oftentimes when people learn that I am a "brat" they comment on how difficult a lifestyle it must have been, but I cannot think of a better way to have grown up. My diversity of experiences as a child taught me several important lessons but the most important lesson was about living life in service to others.
When I was younger I saw that my father did not have the luxury of working regular hours in safe conditions. Giving back to our community and country was an inherent part of his profession and both he and my mother taught us to live our lives with the same enduring spirit and dedication to others that they demonstrated every day.
For me, there isn't one experience that stands out as my turning point –  there is my parent's legacy of turning our minds and hearts toward others day after day.
As a result, I started volunteering at a young age. Now I continue to give back to my undergraduate institution by engaging millennial-aged alumni with the school as a member of the Berry College Young Alumni Board and acting as a mentor for students interested in marketing or nonprofit management. I truly enjoy working with university-aged students and have spent hundreds of hours serving this demographic through Passion conferences/Passion City Church, a faith-based organization that engages students to meet the world's greatest social needs through Do Something Now.
I'm also forever indebted to the army family who stood by our side during my dad's 27-year-career as an Army aviator and look for ways to give back to that community. That's why I'm so excited to see Points of Light increasingly support active-duty military, veterans and their families through our work on Community Blueprint, an initiative led by the Points of Light designed to provide a "blueprint" for community leaders to take action and serve with and for the military community.
This spring we hope you'll join us at Points of Light in talking about your turning point – the moment or moments that inspired your service.  For Saxon, it wasn't just a moment.  It was years witnessing her parents living a life of service to others and their country. We know you have a story too. To share it with us and/or on this blog, send your story to: Listen [at] pointsoflight.org
Share this post
---