For Leadership, Look Beyond Washington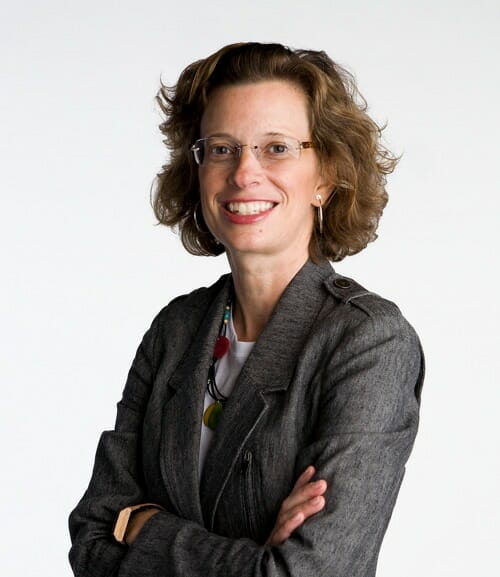 Today's post is written by Michelle Nunn and published on the Huffington Post.
We are an optimistic people, but polls say we have become pessimistic about our nation's future. Congressional approval ratings are at their lowest since 1974. A recent poll suggests that more than three in four Americans say politics is causing serious harm to the country. And a majority of Americans think today's children will not be better off than their parents.
As we near Inauguration Day, is there cause for celebration?
I think so. Over the past year, I have seen a great deal of paralysis in Washington but the best of the can-do American spirit across the country. I've seen that we can look beyond our elected representatives and to one another for leadership — and for hope.
It is perhaps fitting that the inaugural weekend falls this year on the Martin Luther King Jr. holiday. Dr. King's memory and legacy remind us that our greatest moments, our most important strides as a nation, have come from the participation of millions of ordinary citizens.
In the face of tough economic times, disaster and tragedy, ordinary citizens routinely come through with kindness and help.
I see that in a group of neighbors who banded together in Nashville to help a family in tough straits cut its energy bill. When Raymond Abernathy, who has heart disease and diabetes, couldn't prepare his house for the winter, his neighbors weather-stripped doors, put in window caulking and installed attic insulation. They didn't look to a program to step in and help. They were the program.
We see that in a group of volunteers from New Orleans, all too familiar with life in the aftermath of a major natural disaster, who cheered up hundreds of Hurricane Sandy victims in Far Rockaway, N.Y., by reminding them about the power of community and joy. Volunteers traveled north to put on a New Orleans-style party with music and entertainment, food and gifts for people in need of a boost. They didn't wait for the aid to be provided by someone else. They were the aid.
And I see that in Danbury, Conn., where thousands of people have contributed more than $3.5 million to support the Newtown community following the Sandy Hook School tragedy. Every penny raised will go to meet the needs of the Newtown community, as determined by members of that community.
Americans know how to solve problems, and we know how to build and rebuild. We also know that government can't do it all, even in the best of times.
As we begin a new political season in Washington, let's continue to debate the role and size of government, but let's not look exclusively to our nation's capital for leadership and motivation. In our time, there may be greater inspiration to be had when we look inward, at ourselves and at the great leaders in each of our communities, the heroes who step up to provide help in times of need.
The day that we inaugurate our president and remember Dr. King's legacy of service is a good day to unfold those arms, step off the sidelines and get on with the hard work of creating a future of our own making.
Michelle Nunn is CEO of Points of Light, which is mobilizing hundreds of thousands of volunteers in service to their communities on Jan. 19, 2013 in honor of Dr. Martin Luther King, Jr. For details, go to pointsoflight.org/mlk.
Share this post