Leveraging Partnerships at NCVS!
This year at NCVS, session content is organized across a series of issue areas so that attendees can tailor their schedules to meet their learning and networking needs.
Check out all the sessions associated with Leveraging Partnerships!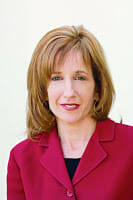 The Third Generation Nonprofit
Business | Relationships | Evolved
Monday, June 6, 2011 1:00 PM – 2:30 PM
Session ID: 5342
In this workshop, you'll learn how to develop an actionable plan for building "Third Generation" nonprofit-corporate partnerships which participants can readily understand and adopt.
In these rapidly changing times, many businesses are increasingly interested in real partnerships that inspire them to give because they believe in your cause, have confidence that their investment will be well managed, and are inspired to engage their employees.
Learn to identify organization's assets, learn new strategies for cultivating corporate relationships, and realize how to benefit from partnerships. Learn skills to successfully build partnerships that are immediately implementable.
Speaker: Alison Rapping, Debra Baruch (University of Phoenix)
Twitter Hashtag: #3rdGen
Building a State-Wide Community of Service
Tuesday, June 7, 2011 8:30 AM – 10:00 AM
Session ID: 509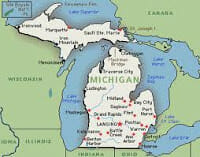 Interested in developing or strengthening partnerships with higher education institutions and volunteer connector agencies?
Come learn about the Michigan model involving collaborative efforts among Michigan Campus Compact, Volunteer Centers of Michigan and Michigan Nonprofit Association.
This unique perspective will help you identify your own strategic advantages and discover the intersection where state opportunities, national service and local change come together.
Speakers: Shannon Zoet, Rachel Klegon, Ashley Gulker
Twitter Hashtag: #statewideservice
Innovation in Nonprofit Partnerships that Impact Lives and Mean Business
Tuesday, June 7, 2011 8:30 AM – 10:00 AM
Session ID: 5257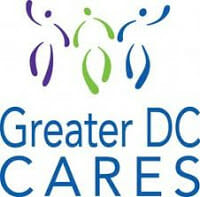 Innovative, strategic partnerships within the sector are often feared or overlooked,
and yet when the strengths of each organization are leveraged new ways of impacting communities and strengthening nonprofits in the new economy are created.
Greater DC Cares (GDCC) and the Center for Nonprofit Advancement (CNA) have forged a monumental partnership in Greater Washington to build the capacity of 1500 nonprofits serving fragile families and challenged communities.
By leveraging the volunteer mobilization and community engagement skills of GDCC with the training capacity and strength of CNA we are providing nonprofits with new capacity to make and measure deeper impact in their communities.
Speaker: Madye Henson
Twitter Hashtag: #NCVS5257

Pathways to Innovation: Leveraging Volunteers and Technology
Tuesday, June 7, 2011 8:30 AM – 10:00 AM
Session ID: 5560

In this session several presenters will pitch innovative models that leverage volunteers to get results for nonprofit organizations followed by discussion. Included are: Big Sunday, AtlasCorps, Engaging Rural Volunteers, StrategicVolunteer Engagement.
Speaker(s): Jenna Fehr, David Styers, Lindsay Firestone (Taproot Foundation), Chris Smith, Abby Flottemesch, David Levinson
Twitter Hashtag: #NCVS5560
State Commissions & Nonprofits: Achieving More Together
Tuesday, June 7, 2011 8:30 AM – 10:00 AM
Session ID: 5664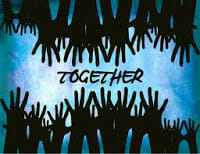 State Commissioners, AARP leaders and others describe innovative and replicable ways to leverage complementary assets among partners to achieve greater engagement and impact.
Speakers: Tom Branen, Wendy Spencer, Barb Quaintance
Twitter Hashtag: #NCVS5664
Strengthen Your Service Site With Asset Based Community Development
Tuesday, June 7, 2011 8:30 AM – 10:00 AM
Session ID: 5030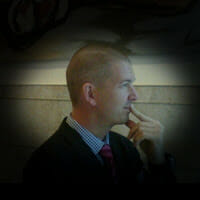 This highly interactive session will answer the age-old question: with so many people working in nonprofits why doesn't meaningful change come faster?
Dan Condon, faculty member with Public Allies, Inc.'s Leadership Practice in collaboration with Northwestern University's Asset Based Community Development Institute, will share ideas on how to harness the power around you to produce greater impact.
Speaker: Dan Condon
Twitter Hashtag: #ABCD
Community Partnership and Volunteer Development through AmeriCorps*VISTA
Tuesday, June 7, 2011 4:00 PM – 5:30 PM
Session ID: 5438

During the past five years, Tulane University has developed an innovative AmeriCorps*VISTA program model that utilizes VISTA members as community liaisons and builds sustained, long term community partnerships.
These partnerships allow university resources to be more effectively leveraged by non profits and communities and creates improved volunteer and engagement opportunities for students.
The need for Tulane to create this model grew out of necessity in the recovery process from flooding and Hurricane Katrina, but has been exported to two other universities in the past year and has potential for greatly increasing truly reciprocal campus community partnerships.
Speaker: Michael Pizzolatto
Twitter Hashtag: #vista; #americorps
Skills-Based Volunteering 201:
An In-Depth Look at What Makes SBV Succeed in the Real World
Tuesday, June 7, 2011 4:00 PM – 5:30 PM
Session ID: 5358

Leveraging more than 10 years of running successful SBV programs, Common Impact and Capital One, will use real life case studies to share insights about what makes a successful SBV project for nonprofits. We will:
Present a framework nonprofits can use to approach SBV project impact measurement
Present 2-3 real-life examples of SBV projects run by Common Impact and Capital One that have delivered measurable results to participating nonprofits "Time-lapse" the results to assess the short term and lasting impact of skills-based volunteering projects for nonprofits
Provide information on how nonprofits can approach measuring their own SBV project impact
Speakers: Theresa Ellis, Karen Horwitz, Daniel Horgan
Twitter Hashtag: #NCVSSBV
9/11 National Day of Service and Remembrance:
Embracing the resilience of our communities and the spirit of unity that followed the tragedy. Join us to learn about plans for the 10th Anniversary
Wednesday, June 8, 2011 8:00 AM – 10:00 AM
Session ID: 5574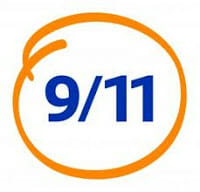 The 10th Anniversary of September 11 will provide unique civic engagement opportunities for millions throughout the US and around the world.
Come speak with national convening partners, sponsors and affiliate leaders to learn more. New resources will be provided.
Sponsor: MyGoodDeed and American Express
Twitter Hashtag: #NCVS5574
(Like the 9/11 Day of Service on Facebook here.)
Current Trends for Engaging the LGBT Community in Service and Volunteering
Wednesday, June 8, 2011 8:30 AM – 10:00 AM
Session ID: 5429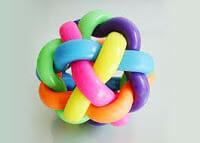 The LGBT (Lesbian, Gay, Bisexual, and Transgender) Community is a great resource for addressing critical needs in your organization and community.
This session will explore three current trends to help you engage LGBT individuals in service and volunteering: Using digital/social media to attract LGBT individuals to your organization; unleashing the potential of LGBT Baby Boomers; and addressing the youth suicide/bullying problem through innovative strategies.
Speakers: Robert Espinoza, Genevieve Sublette, Jarod Wunneburger
Twitter Hashtag: #NCVS5429
Driving Bottom Line Growth Through Pro Bono
Wednesday, June 8, 2011 8:30 AM – 10:00 AM
Session ID: 5074

Learn how to drive value to your organization by expanding beyond fundraising into "resource raising."
You will learn the techniques to get more from your current supporters (boardmembers, corporate partners, current volunteers) by asking them to donate their professional services to help build the capacity of your organization.
Speakers: Meredith Hahn, Lindsay Firestone (Taproot Foundation)
Twitter Hashtag: #NCVS5074
Share this post