Take Your Organization to Another Level: Be OUTRAGEOUS!
by Shawn Anderson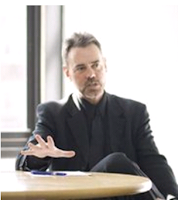 , NCVS Speaker
I believe the great majority of us would love to know that our lives matter.
"What positive difference am I making with my life?"
It's a good question to ask now…if only to avoid regrets later.
Dr. Anthony Campolo asked 50 people over the age of 95: "If you could live your life over again, what would you do differently?"
The top three answers he received:
1. "I would reflect more."
2. "I would risk more."
3. "I would do more things that would live on after I am dead."
First…let's cross our fingers and hope we make it to 95. Second…let's understand that the time to guard against future regrets is NOW.
Here's a tool to help avoid your own future regrets. I call it the OUTRAGEOUS HOUR!
The OUTRAGEOUS HOUR is a designated time period (either daily or weekly) where you brainstorm, and then focus effort on following through with really HUGE ideas that could be life-changing.
It doesn't matter if the idea is a super stretch. If it excites you…why not go for it?
(Hey, I'm a believer in Walt Disney's maxim "If you can dream it…you can do it!")
During the OUTRAGEOUS HOUR, set time aside to think of OUTRAGEOUSLY positive experiences you and your organization could go for that would make your organization more effective…and would bring more value to others.
Personally, I think of ideas that give me butterflies.
You know the type; the ones that make you smile and get nervous at the same time.
Then, during this same designated period, I begin to take action on working towards the brainstorms.
Use the OUTRAGEOUS HOUR for personal goals.
Use it for work.
Just give it a try.
Why not brainstorm ways to take your organization to another level?
Why not think of ways to make your life more awesome?
We all want both. Right?
So go bold…and tell me…how can you take success up another notch and go OUTRAGEOUS?
This post comes from Shawn Anderson, ShawnAnderson.com, five-time author, corporate trainer and national speaker on the topics of "possibility thinking and creating opportunity."
He is also the Founder of the Extra Mile America Foundation, ExtraMileAmerica.org, a non-profit organization empowering people to "go the extra mile" in life.
In 2010, the Foundation led the charge in motivating 116 mayors in 45 different states to declare November 1, 2010, as "Extra Mile Day"…a day to recognize those in the local community going the extra mile.
In 2011, over 200 city mayors in all 50 states are expected to do the same.
Join Shawn on Wednesday, June 8th, from 10:30 AM to 12:00 PM, for his session titled The Power of "What if…?" Extra Mile America: Stories of Inspiration, Possibility and Purpose.
Share this post