Lowe's Grant Recipient Creates More Culturally Responsive School Campus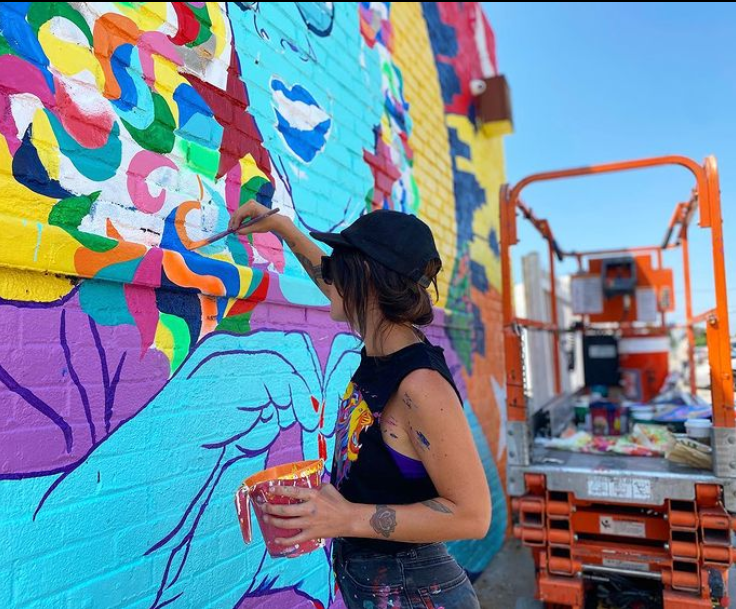 We sat down with Rachel Axelrad, one of the winners of the Lowe's Hometowns Partnership, to learn about her experiences as a grant recipient and how the project impacted not only her school but the community at large. As a full-time teacher, the project was a big undertaking for Rachel, and she discusses how Points of Light and Points of Light Global Network affiliate, LA Works, provided critical support and expertise to her team of parents and teachers.  
Tell us a little about yourself and how the project got started.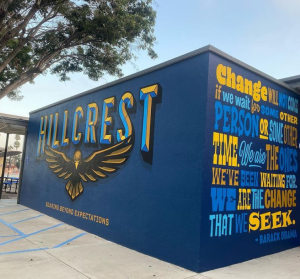 It is my eighth year teaching at Hillcrest Elementary, a public school in the Crenshaw District of Los Angeles. Our school used to have murals, and the school district had some funding to redo them. We were offered two color choices: tan with brown borders or tan with gray borders. Those are not welcoming or inspiring colors! We believe that spaces define how you feel and act. Our new space needed to be warm, safe, welcoming, bright, and happy. 
We wanted to use the murals as teaching points and to reflect our community. Our school is around 50% Latinx and 50% Black and is located in a historically Black neighborhood of Los Angeles. How wonderful it would be to have meaningful, intentional murals that included portraits of historical people of color who were changemakers.  
Our team began fundraising and came across the Lowe's Hometowns grant. We were so fortunate to win $100,000, because that goes a long way. 
The results are stunning and must have had a strong impact on the students. How did your colleagues react? 
The final product is even more impactful on us, the staff. In our society, so many things about teaching are hard, especially in public school settings. I enjoy being in such a beautiful space and being able to use the murals as a teaching opportunity. When we started Black History Month, I printed pictures of murals and asked my students who they knew and who they did not know. At this point, I have taught about most of the individuals commemorated in our murals.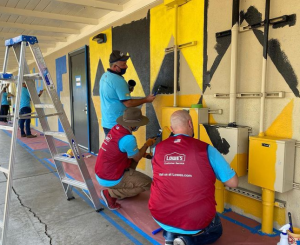 How daunting was it to take on a project like this during a pandemic, while also tackling all the challenges teachers were facing? 
Honestly, I did not understand what I was getting into, and the size of the project was extremely tough on my work-life balance. When I first found out about our award, I was so excited. Quickly that turned into feeling overwhelmed because I have a full-time job, and this project was a second full-time job.  
Luckily, Lowe's and Points of Light connected me to a Points of Light affiliate, LA Works, and they took over a lot of the coordination and planning pieces. I could not have done what LA Works did with this project. They had a way of making this come to fruition by helping with all the communications and paperwork, along with sourcing equipment and finding skilled labor. It was a big relief that I was not left alone. They saved the day!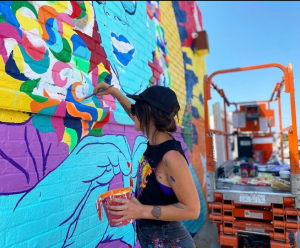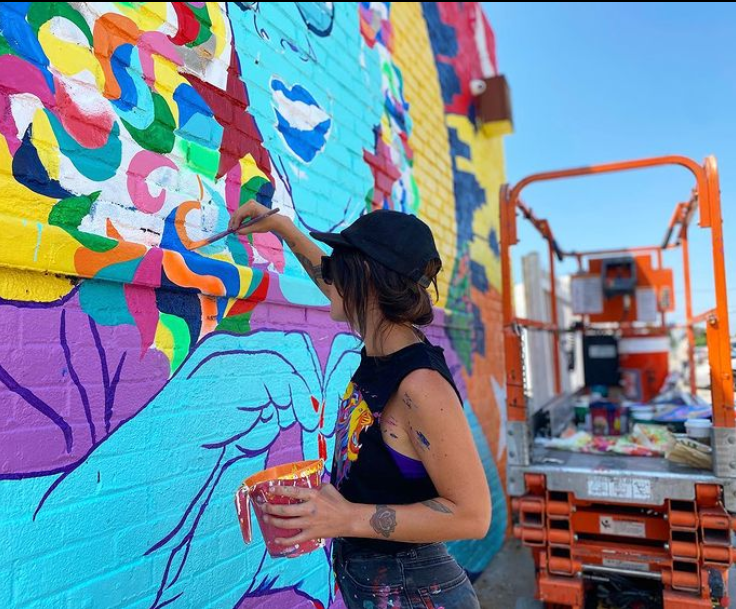 How does this project inspire the students to believe that they have the power to create change?
Our kids got to see change in action. They were witnesses to us taking agency over our situation. We did not like what we saw, so we made it better as a school community.  
Points of Light's Civic Circle shows how making a difference can go beyond traditional volunteering. Intentional purchases, thoughtful donations, employment choices and posts on social media can all have an impact on their community.  
Yes, I agree with you. One person who was as integral as LA Works was one of our muralists, Erin. She had never done anything like this before, but she felt like she needed to do this and help us. She was a full partner in emailing, scheduling, planning, and budgeting. That was how she gave her time and energy to support very deserving students.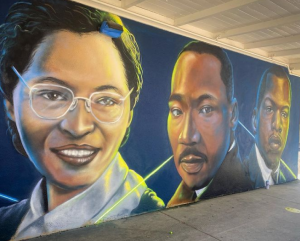 So many people want to do good, and skilled volunteers like Erin are critical. Also, we needed people to give us funding. Lowes' donation was essential. Companies come in with the best of intentions, but they often engage at the community and very rarely with the community. This was the first time we felt that everyone was working with us and letting us make decisions since we knew what would be best for our school.  
What would you say to a donor considering making a gift to Points of Light and our affiliate network? 
I am Jewish, and in my faith, we believe in levels of charity. The highest form of charity is giving without being asked and helping someone you do not know. By doing so, you are showing respect and trust that the donation will be used for the highest and best purpose. State funding is not always attuned to our needs. If someone gives to Points of Light, and then Points of Light helps us, that person can know that the resources are being used effectively and in tangible ways that are meaningful to our community. That type of funding and support is transformative.
Share this post