Meet the 2019 Cabot Community Celebrity Cruise Honorees
When you do amazing things, people notice. That's why we were so excited to honor these five incredible individuals on the 2019 Cabot Community Celebrity Cruise, recognizing their passion for volunteerism and the incredible impact they make through their local Points of Light Global Network affiliate. While their projects range from literacy programs to food services, what these honorees have in common with each other is a desire to give back and make a difference in their community.
That impulse is shared by our Cabot farmers, too, and that's what inspired Cabot's Department of Gratitude. It's the heart and soul of Cabot, powered by the values of the co-op farmers, who also volunteer in their communities and want to encourage others to do the same.
These five Cabot Community Celebrities can inspire us all to do more: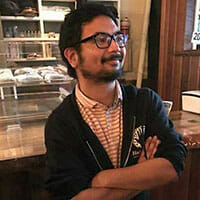 Earl Dizon volunteers with HandsOn Greater Portland where he turns his passion for children's books into a way to help others. Through Multnomah County Library's Every Child Initiative and the Children's Book Bank, Earl ensures children receive reading support and access to books early in life When asked why he volunteers, Earl said, "At first, it was just a way for me to pass the time. But once I realized I was able to help others in a way that reinvigorated me, I was hooked."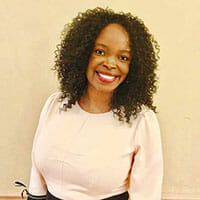 Phara Policar volunteers with New York Cares, managing volunteer teams and special events. But even more important, she shepherds new volunteers – more than 5,000, so far – helping them get started. Those 5,000 volunteers have gone on to work on 12,000 projects for New York Cares, so you could say that Phara is a volunteer x 5,000!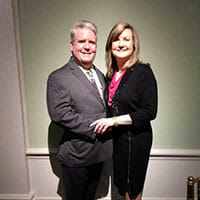 Steffen Strayer volunteers with United Way of Northeast Florida to make his community better. He got the impulse to give back close to home from his grandmother, who also worked hard to serve her community. His focus at United Way is to help lift people out of poverty by providing support for basic needs, education and financial services. The best part about volunteering? "I like interacting with our clients," Steffen says. "They have the most interesting and compelling stories to tell and the most love to share."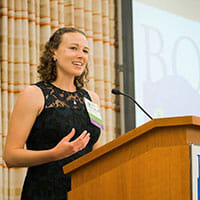 Melissa Meek volunteers with Boston Cares both to give back and make new friends. Those connections are as invaluable as the connections she makes for network members with her work at Boston Cares, fulfilling a wide range of community needs, from ushering community concerts to judging student debates. Melissa makes sure affordable, healthy food can be had by all at Daily Table and acts as a volunteer leader at the Prison Book Program. She points out the importance of these connections: "A community depends on the strength of connections – between neighbors, community groups, public servants, and everyone in between," Melissa said. "Volunteering builds those connections."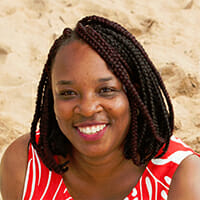 Monica White has been volunteering since her elementary school days, and 16 of those years have been with New York Cares, where she provides a wide range of services for various organizations. Her New York Cares experiences often inspire her to volunteer directly with a local organization, which is what happened with Bike NY, Road Runners and University Community Social Services, otherwise known as Meatloaf Kitchen.
Inspired to jump into volunteer work? Find opportunities in your local community.
Share this post
---