Points of Light Brings the Volunteering Experts to You
Do you wish you could hear from the experts as you manage and scale your employee engagement and citizenship programs? Now you can! The latest trends in corporate volunteering are now at your fingertips and on video with Points of Light's Corporate Video Lecture Series.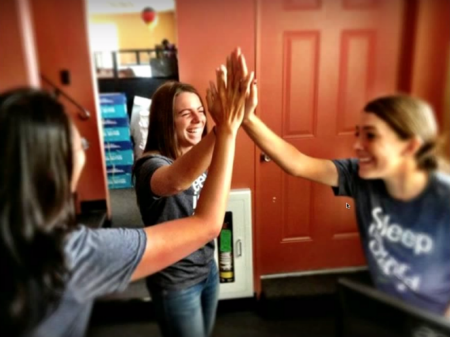 Marketing professionals celebrate after completing a CreateAthon, a pro bono marathon event to strengthen the marketing capacity of nonprofit organizations.
Watch and learn as corporate social responsibility experts from the Points of Light Leadership Faculty explore virtual volunteering, job purposing, organizing CreateAthons and hackathons, managing pro bono service, global volunteering and more.
View the series here.
In the video series, you'll hear from:
Interested in learning more? Join hundreds of corporate social responsibility professionals and industry leaders at the Business Track at Points of Light's Conference on Volunteering and Service in Houston on Oct 19-21.
Share this post
---