Recognizing Employee Volunteers – Another Way to Show You Care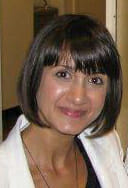 Today's guest post is written by Cristina Andoni, ATLAS Corps Fellow from Republic of Moldova, serving at Points of Light as Corporate Institute coordinator. If you're interested in contacting her for more information, please e-mail [email protected]
Coming from a country where employee recognition is often given in the form of end-of-year bonuses, occasional tchotchkes and certificates at corporate parties, recognition programs in American corporations are strategic and complex.
Each year $46B is spent on employee recognition (Bersin&Associates, 2012) which includes employee volunteer recognition: grants (dollar for doers, matching gifts), traditional employee recognition (certificates, employee awards, success stories shared in media) and non-traditional recognition (ex: lunch with the upper management).
Recognizing employee volunteers goes beyond good judgment and cost-benefit analysis. Empirical evidence proves that recognizing employee volunteers is good for business. Recognized employees are more motivated, engaged and ultimately – more productive. After all, great recognition programs drive 31 percent lower employee turnover (Bersin&Associates, 2012) and engaged organizations have 3.9 times the earnings per share growth rate compared to organizations with lower engagement in their same industry (Gallup, 2011).
At Points of Light, based on Corporate Engagement Award of Excellence applicants, we have seen that while recognition programs vary in complexity depending on the corporate culture, strategic goals and mission, they all share the objective to motivate and maximize the impact of employee volunteers. To do so, some companies award their employee volunteers for hours they volunteer, while others provide philanthropic awards given to charities where employees volunteer.
Here are a few tips to consider when recognizing employee volunteers:
If you do not have a recognition program, consider starting one. Integrate formal and non-formal recognition practices into your program. Most effective recognition practices include volunteer grants, competitive awards (especially team awards) and story-telling.
While recognition is not a major motivator for most employees to volunteer, many employees want to be recognized (LBG Associates' study on volunteerism, 2009).
Recognize volunteer employees for concrete actions and results. Align the employee recognition program goals to the corporate mission and business goals. Show your employee volunteers that their engagement contributes to the business in the long-run. Some Employee Volunteer Programs even integrate their volunteer recognition into company reward programs or performance review processes (Points of Light Trends of Excellence Series, 2012).
While recognition often works from the top down, i.e. management recognizing the volunteering efforts of its subordinates, employees want to be recognized as well as by their peers. For example, communicate about the great work your employees do in communities and involve their colleagues by asking them to vote for the most compelling project or volunteering activity.
Position recognition as a HR tool. Many companies are already actively using employee volunteer engagement to build employee skills, teams and even integrate employee volunteerism into the company annual performance review process.
While you want to clearly state the criteria for employee recognition (if there is such) and make recognition available for all employees, try to recognize your employees impromptu. A note of spontaneity will make your employees feel special.
Finally, analyze current employee volunteer behavior and preferences and draw conclusions. Place the employee at the center of all our actions, and build future program components based on what really works in your organization instead of on what might be "trendy" on the market at the moment.
Human capital employees are a company's greatest asset. Recognizing volunteers is just another way to show your employees you value and support their community engagement and tell them that you care.
Want to have your company recognized for their great employee engagement? Click here to learn more about and apply for the Corporate Engagement Award of Excellence. Deadline for applications is March 13, 2013, 11:59 p.m. EST
Points of Light will announce the 2013 Corporate Engagement Award of Excellence honorees at the Conference on Volunteering and Service in Washington D.C. on June 19 – 22, 2013.
Share this post