Short on Time? Here Are 6 Volunteer Ideas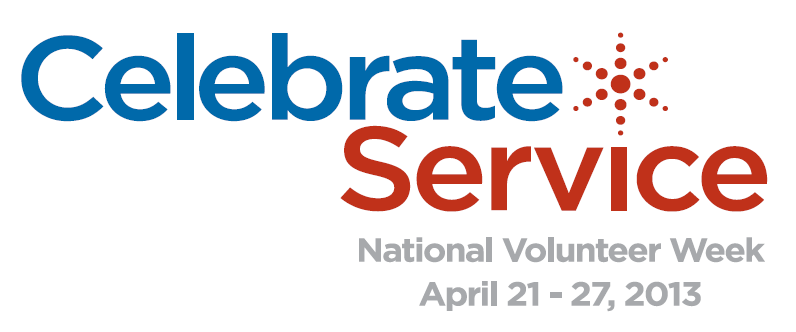 It's National Volunteer Week! Thank you to all the volunteers year round and everyone partaking in service projects this week. We are lucky to have people stepping up to make a difference in our communities and the world.
Here are six quick and easy ways to volunteer and start making a difference.
Multitask!
You have to go food shopping. Why not call an elderly neighbor, or someone who can't get out, and do their shopping? How about picking up a few cans for your local food bank? You can help people and make someone's day while you do your needed errands.
Like to chat?
Do you have an hour to spare a week? Visit a children's hospital and spend time with the kids, go to a nursing home and visit the common rooms. Reach out and make connections with people in your community. Know another language? Maybe you can put that to use and help be a volunteer translator!
Throw a swap party!
Grab your friends for an hour and have a swap party. Choose a theme (books, clothes, toys, etc.). You might come away with something you didn't know you needed, and all of those unused items will be recycled as something someone didn't know they needed. All the unclaimed items can be donated to the charity of your choice.
Love animals?
Have adorable pets that are good with kids? Some hospitals have programs to bring in dogs to hang out and bring smiles to the children. Make someone's day! Don't have animals but love playing with them? Volunteer at your local animal shelter and make a dog's day J
Utilize your own connections!
If there is a cause that really means something to you, you can help raise awareness of its work using your own network. You never know who might be listening who can help! Colleagues at work, friends and family, acquaintances that you find yourself chatting with – help spread the word by talking to people. If you have time free during your lunch hour, maybe that charity needs help writing e-mails or posters that need to be put up. Why not write to your newspaper to tell of the good work that the charity does? Start a personal blog to help get the word out!
Do what you know!
If you can cook, you can help. If you can read, you can help. Are you a computer programmer? A nurse? There are countless ways of using your existing skills to benefit others. Cook someone a meal, advise on health matters, fix a computer for an elderly neighbor or underfunded organization. Become aware of the people around you and figure out how much time you can spare each month. Even half an hour can make a huge difference for those who could benefit from your skills.
These are just a few small ways of donating a little bit of your time to help others. They are all unique volunteer activities and there are hundreds of more options out there. Small acts of kindness count and make large differences!
Also check out this blog post on how to make time to volunteer even after National Volunteer Week!
Share this post
---