Spread Light and Love Through Service on Valentine's Day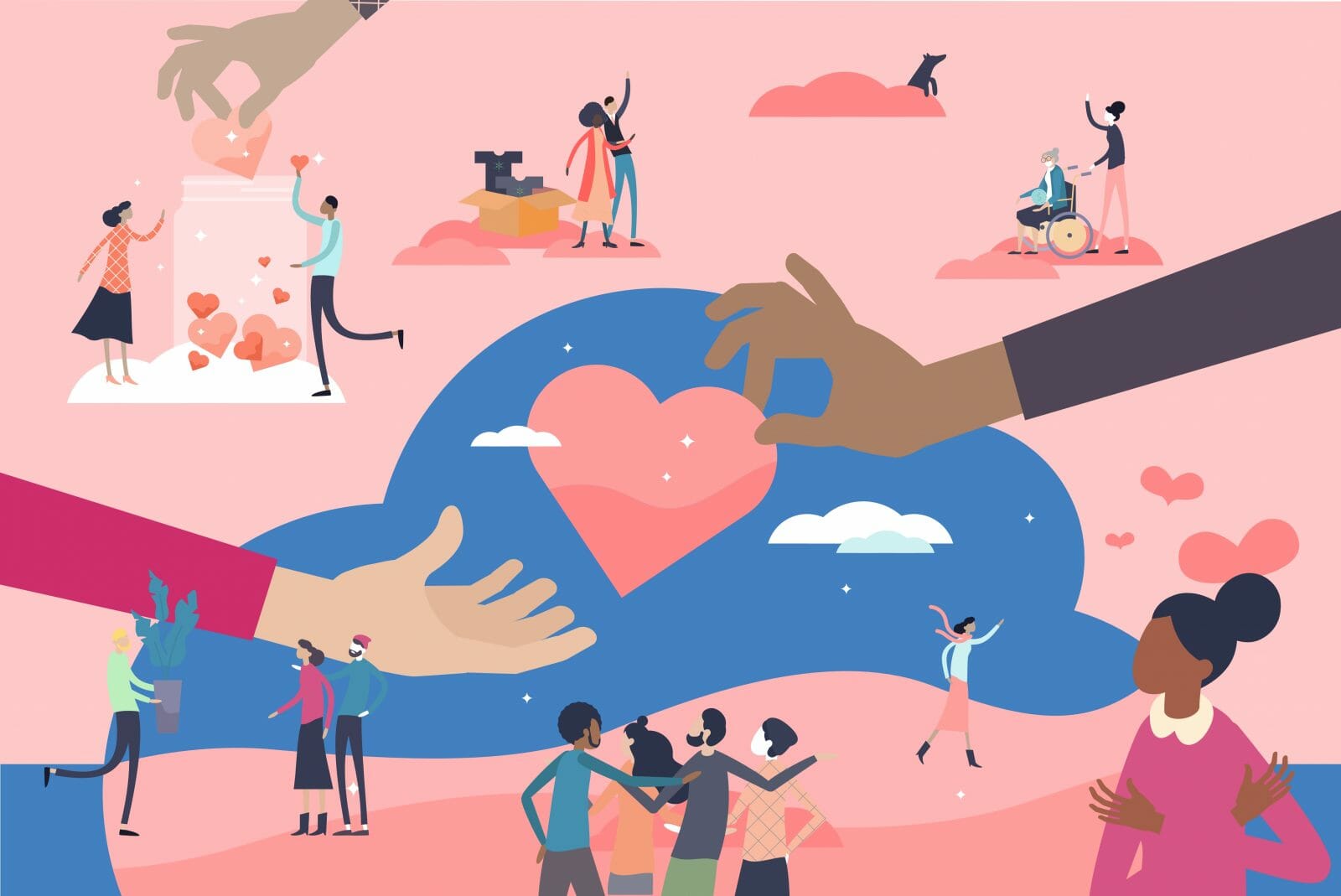 For many, Valentine's Day is celebrated with beautiful cards, delicious chocolate and quality time spent with those we love. This year, join Points of Light as we turn outward, toward our communities. We are embracing this February as a time to not only spread love and light through service ourselves, but also to recognize the people in our lives for whom demonstrating love through acts of service is one of the many reasons we love them. We believe that when you get involved, you are giving your time and resources and demonstrating love and kindness in a tangible, impactful way. These qualities are needed in this world now more than ever.  
We continue to be inspired by all of the incredible individuals, couples, siblings and families in our network who give love every day through their service. Those who give back together have a unique opportunity to connect and deepen their relationships with each other. Stephanie Pickup, honored with her family as a Daily Point of Light Award recipient, puts it beautifully: "By volunteering, the kids are actually living out service. Since our schedules are so busy and there's usually at least one person missing, it makes us enjoy the moments of being together and being present." If you're interested in volunteering as a family, check out the project guides on our website, developed with youth in mind. Use this resource as a starter for creating a volunteer project that kids (and adults!) will love. 
For Kathy and Floyd Hammer, serving together in Tanzania in 2003 has turned into a lifelong passion for fighting food insecurity and starvation. Their nonprofit The Outreach Program has grown significantly since its inception. The organization has helped to package nearly 580 million meals to be distributed nationally and abroad. Learn more about the amazing impact their service work has had on the world, and for them as a couple, in our special Valentine's Day video.  
Becoming more civically engaged isn't just for those in a relationship this month. Points of Light believes that every individual, and every action, can have an impact. Whether you volunteer on your own or with friends, you will find our platform, Points of Light Engage, offers the most comprehensive database of volunteer opportunities available. You can search for opportunities both inside and outside of your home, allowing you to find a project that fits your comfort level and interests. In the words of Floyd Hammer, "It just takes one or two people to start something like Outreach, and if they believe in the mission, it will succeed. It's the most rewarding thing I've ever done."
As you make plans, we encourage you to add an element of civic engagement to your schedule and help spread more love and kindness through service this month. Points of Light strives to offer creative, impactful and inspiring ways for people to take action and engage in their communities. We appreciate your support of our mission and ask that you consider making a donation today in honor of someone special in your life. Your gift helps Points of Light create a society where it's easy to get involved and make a difference.

Share this post