The Strengths of Community-Minded Companies
The following is an excerpt of "The Civic 50: Best Practices in Corporate Community Engagement," by Yvonne Siu Turner, senior manager of corporate resources and programs at Points of Light, published by The Conference Board. You can read the full version here.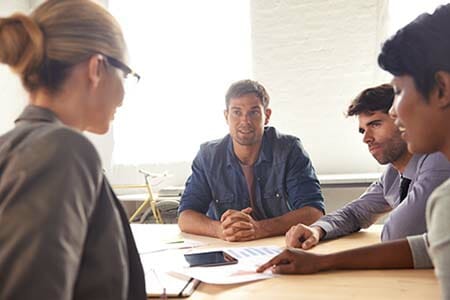 Data from The Civic 50 – a Points of Light initiative that recognizes the 50 most community-minded companies in the nation – suggest we're living in a world in which companies increasingly play a positive role in meeting community needs, through the power of their people and the power of their financial contributions.
Four strengths of The Civic 50, presented below, suggest companies are expanding and deepening their involvement in their communities by strategically integrating community engagement into their business strategies.
Community engagement boosts employee engagement
Civic 50 companies – including Caesars Entertainment, Comcast, Hasbro, Hewlett-Packard (HP), PwC, Toyota Financial Services and UnitedHealth Group – find that employees who participate in community engagement initiatives score higher on measures of morale, engagement, pride and productivity than employees who don't.
HP, for example, has data showing that employees who participate in community engagement efforts have 13 percent higher morale than those who don't participate. Similarly, Hasbro's employee survey revealed that the second-most referenced reason employees "love working at Hasbro" is the community engagement program, behind "year-round half-day Fridays."
Companies and communities find value in skills-based volunteering
Skills-based volunteering continues to grow at Civic 50 companies, and, on average, one out of every five employee volunteer hours at Civic 50 companies is skills-based. Moreover, approximately 50 percent of companies offered pro bono service opportunities in 2013.
Skills-based volunteering provides communities with valuable, specialized support that can provide five times greater value than traditional volunteering, according to True Impact and the Bureau of Labor Statistics.
Two-thirds of Raytheon's employees are engineers who use their skills to support communities through mentoring programs, including Stand & Deliver, Math Nights, and LASER – part of a nationwide effort to connect students with some of the world's foremost engineers and business leaders.
Companies raise their voice to advance social change
Just over 80 percent of Civic 50 companies have taken a national leadership position on a social issue like ending hunger, texting and driving, and strengthening STEM (science, technology, engineering and math) education. Many companies invest in issues related to their own operations and are, therefore, often in a unique position to contribute lasting solutions.
Through the provision of health care solutions to the U.S. population, Aetna has significant experience with the effects of inequality in health care and has subsequently taken a leadership role in addressing these inequalities.
In 2002, for example, Aetna developed a policy on genetic testing and nondiscrimination that became the model for the industry.
In 2008, it worked with legislators to help pass a more meaningful mental-health parity law that allows for better coordination of coverage for physical and mental health care services. Aetna was an active voice throughout the health care reform debate of 2009 and 2010.
Purpose is aligned with profit
Research shows that solid business performance often accrues to companies that engage with their community.
For example, Harvard Business School found that companies with more community engagement practices significantly outperform their counterparts over the long-term, in terms of both stock market and accounting performance.
And market research has revealed that 56 percent of Americans will travel an extra 10 minutes out of their way to purchase a product that supports a cause they care about and that 71 percent are willing to pay more for that product.
More than 80 percent of Civic 50 companies integrate their community engagement into at least one of three business areas: marketing, skill development, and diversity and inclusion.
Whether they're in the communications, technology or materials sector, Civic 50 companies have increased the impact of their community engagement by deepening the involvement of their employees, business units and other aspects of their operations.
Civic 50 companies are building and sustaining vibrant communities and tackling social challenges with greater seriousness than ever.​
Share this post