Superheroes Like You've Never Seen
This post is by Daniel Horgan, executive director of generationOn, Points of Light's youth service enterprise.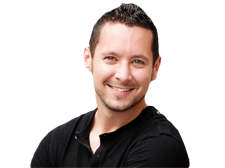 Daniel Horgan
Kids love superheroes. Whether it's the kind they read about in comic books or watch on the big screen, the action figures that they play with or the parents and role models in their life that they emulate, these superheroes inspire kids and activate their imagination. The reality is that from Huntington Beach, Calif., to Lincoln, Neb., to Duluth, Ga., there are kids who are superheroes themselves.
Every day, youth across the U.S. and around the globe are discovering social issues and immediately kicking into superhero mode. They go to the front lines to understand the issue from those directly affected. They partner with nonprofits aligned in mission. And these youth rally their friends, family, and neighbors to take action.
Hasbro, in partnership with generationOn, has been spotlighting six of these heroes annually for the past five years through the Hasbro Community Action Hero awards. We'll be honoring this year's awardees tonight in New York.
By showcasing the incredible civic engagement of kindergartners to high school students, Hasbro and generationOn seek to inspire all of us to engage in the power of service.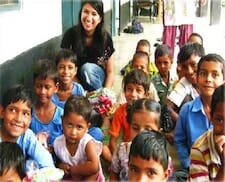 Hasbro Community Action Hero Neha Gupta in India
Our Hasbro Community Action Heroes channel the powerful words of RFK, "Each time a person stands up for an ideal, or acts to improve the lots of others, or strikes out against injustice, they send forth a tiny ripple of hope." In times of disaster and resource constraints, the actions of youth who spring into volunteer service can send forth a ripple of hope.
Struck by the devastating tornado that hit Joplin, Mo., in 2011, then 9-year-old My'Kah Knowlin of Lincoln, Neb., launched "Boxes of Love" by mobilizing her friends, family and community businesses to pack 300 boxes with donated toys, snacks and other tangible items for the disaster victims. Fifteen-year-old Ethan Cruikshank of Mechanicsville, Va., has mobilized his friends to provide music lessons to 87 elementary school-aged children since his school's music education program lost funding five years ago.
Sometimes the youngest of children are reminded of all the ripples of joy that have come their way and they are compelled to practice the childhood lesson of sharing. This is the case with 5-year-old Kellon Oldenettel from Jacksonville, Fla., who realized early on that many kids his age do not have food, a roof over their heads, and toys. So Kellon rallied the support of his family and neighbors to collect 1,256 pairs of socks for local homeless shelters.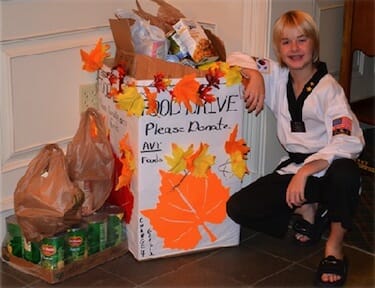 Hasbro Community Action Hero Remington Youngblood
Youth are sending ripples of compassion around the globe as well. Thirteen-year-old Remington Youngblood of Duluth, Ga., has galvanized the support of his seventh grade peers to collect items from the wish lists of active duty soldiers and veterans as well as school supplies for children of military families.
Inspired by a visit to India to visit her grandparents, eight years ago, Neha Gupta of Yardley, Pa., now 17, witnessed firsthand the needs of thousands of orphans and disadvantaged children. Upon returning home, Neha founded "Empower Orphans" and has since raised over one million dollars that has impacted the lives of over 25,000 kids in India through an eye and dental camp, the installation of a well and water purification system, and the opening of centers for science and sewing to support workforce development.
The stories of our 2014 Hasbro Community Action Heroes including My'Kah, Ethan, Kellon, Remington and Neha are extraordinary examples of youth taking superhero actions as they mobilize others through volunteer service and raise awareness of the power and impact of one person's actions.
Our sixth awardee this year, 10-year-old Gabriele Eggerling of Huntington Beach, Calif., believes that all of us have superhero powers which are our brains and hearts. Channeling his superhero abilities, Gabriele launched "Mission:HERO" through which he reads stories aloud to an average of 150 elementary-aged students each month and has donated over 1,500 books to low income kids and. Last year, Gabriele took the stage to deliver a TEDx talk in which he reminded all of us that we each have something special to share that can make a difference to others.
In Gabriele's words, "It's ripple time!" It's time to inspire, equip and mobilize more youth superheroes and celebrate the impact that they are having in communities around the world. Let's channel our own superhero powers through volunteer service, and let's send forth ripples of hope, joy, and compassion.
To learn more about the Hasbro Community Action Hero award or find opportunities for young people to volunteer, visit generationOn.
Share this post