In These Divisive Times, What Can Bring Us Together?
This post is by Tracy Hoover, Points of Light's president.
Uniting in volunteer service can be about setting aside ideological differences and finding common ground to solve community problems. It can be about stuffing a tote bag with desperately needed supplies and saying, "We're here to help." And sometimes it's both.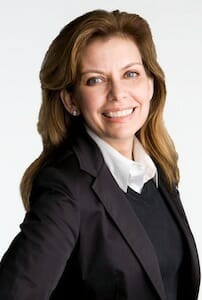 Earlier this week, I was proud to join volunteers, community leaders and education activists from the Chicago area for a compelling discussion and day of service in support of public education and Points of Light's One America campaign. One America, sponsored by our partners at JPMorgan Chase, is about creating meaningful and lasting change in our communities.
Retired Cubs pitcher Kerry Wood and his wife, Sarah, whose Wood Family Foundation supports Chicago-area kids, accepted the Daily Point of Light Award. And Kerry reminded us all that one of the most powerful ways to make a difference is through a sustained commitment in the life of a young person – as a mentor, tutor, coach or adviser. Then dozens of volunteers pitched in to stuff resource kits for public school teachers. A professional athlete, nonprofit and corporate leaders, community volunteers and students worked shoulder to shoulder, united by a belief that we all have a role in building strong schools.
That unity is central to the message of One America. And this week we're seeing that message resonate even in the halls of Congress.
From the Senate floor, Sen. John McCain saluted the 20th anniversary of AmeriCorps and the service initiatives founded by presidents on both sides of the political aisle – including Points of Light – that unite Americans through volunteerism. "With so much division and discord throughout the country today, national service can help bring our country closer together," he said.
We're looking forward to bringing the idea – and the actions – of One America to more cities throughout the year, and I encourage you to find your own way to get involved.
"Like" the One America Facebook page, check out our custom app, and see what you can do to unite members of your community through service. One America is more than an idea – it's a movement. And it needs you!
Share this post