Think Differently: Use Your Passions to Give Back
This post is by Tracy Hoover, Points of Light's president.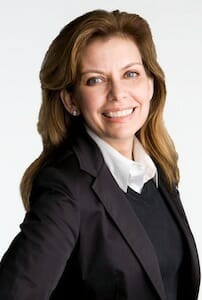 Giving back and helping others is not only a gift but an opportunity for personal growth and, let's face it, a chance to feel good. As we head into the holiday season, why not personalize your approach and use your passions to inspire and help others?
You can give from the heart by:
Donating your skills and talents. The recession is in its fifth year and nonprofits are hurting. You can offer more than just a check or a few hours – you can give your expertise.
It's called skills-based volunteering and it's hot right now: 92 percent of nonprofits say they need more of it. So, think about what you're good at – marketing, accounting, cooking, fixing computers, gardening, whatever – and offer it up to a nonprofit that can use it. You can help out in a computer lab or showcase your social media chops for an organization that can use it to raise awareness for their good works. You can help pull off events, prepare for an audit or recruit other volunteers.
And while you're feeling good about helping others, you're also polishing your skills — 91 percent of Fortune 500 human resources managers said providing pro bono knowledge and expertise can be an effective way to cultivate critical business and leadership skills.
If you're a business owner, engaging your employees in skills-based volunteering can help build ties to your community, team spirit and job satisfaction. Find out more and join the pro bono movement at abillionpluschange.org.
Making service personal. Many nonprofits are born from difficult personal experiences — the death of a child, disease or personal tragedy, poverty. It seems we're wired to help others avoid the tough things we've had to go through.
Take Risa Vetri Ferman, for example. Throughout her 19-year tenure with the Montgomery County (Pa.) District Attorney's Office, Risa witnessed the horrific physical and emotional scars caused by child abuse. As District Attorney, she used her unique role in the community to create innovative solutions to protect children at risk. Determined to create change, Risa co-founded two local nonprofits that provide support for victims of child abuse: the Montgomery Child Advocacy Project, which provides pro bono legal services for abused kids and Mission Kids, a child advocacy center that facilitates the multidisciplinary team response to child abuse.
Supporting the work of others: One great way to bring your passion forward is to use all your personal power – your time, special skills, your social networks and personal influence to support and celebrate the good work that others are doing.
For eight years now, Points of Light has been honored to team up with L'Oréal Paris to celebrate 10 inspiring women making a difference in their communities. The personal stories of the 2013 Women of Worth are poignant and show that despite extreme adversity, women are committed to pursuing their passion and finding the beauty in giving back. These women are redefining volunteerism and as we talk about supporting others, it's important to note that nearly 90 percent of the thousands of nominations this year were submitted by others.
You can support their work, and it will only take a minute. From Nov. 4 – 20, go to WomenofWorth.com or L'Oréal Paris's Facebook and Twitter pages and vote for the finalist whose story means the most to you. L'Oréal Paris will give the Woman of Worth with the most votes an additional $25,000 for her cause.
It's a simple way to give thanks for the work of others and kick off your own holiday giving season.
Share this post