This post is by Tracy Hoover, Points of Light's president.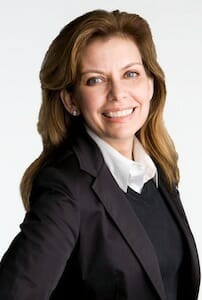 Though his feet splashed in about an inch of water, Principal Brian Walsh could see a water line two feet high marking the walls of Memorial School in Union Beach, N.J. Mud, mulch and who knows what else was scattered throughout the building. Everything was wet.

"We got used to the smell of that floodwater everywhere we went. You couldn't escape it."

Given the overwhelming damage to the building, the students were divided among four schools in three nearby districts. To Walsh it felt as if the Memorial School family was being split up.

It was a feeling shared in communities across the eastern seaboard as residents began the long process of putting their homes, businesses and neighborhoods back together in the aftermath of Hurricane Sandy. One year later, the rebuilding continues.

But thanks to the thousands of volunteers who showed up to help – and keep showing up, month after month – communities from New Jersey to Massachusetts are rebuilding, recovering and coming back together.
In the words of Principal Walsh, "It helped us become stronger than we were before the storm."

Take a look at the Points of Light blog today to see how volunteers from Jersey Cares and Fidelity Investments helped bring Memorial School – and the Union Beach community – back together.
To find out how you can help your community be more disaster-resilient, visit www.goodandready.org. You'll find resources that will help you and your neighbors create an emergency plan, build a preparedness kit and find a project or training near you.
Share this post