Top 5 Reasons to Attend the 2022 Points of Light Conference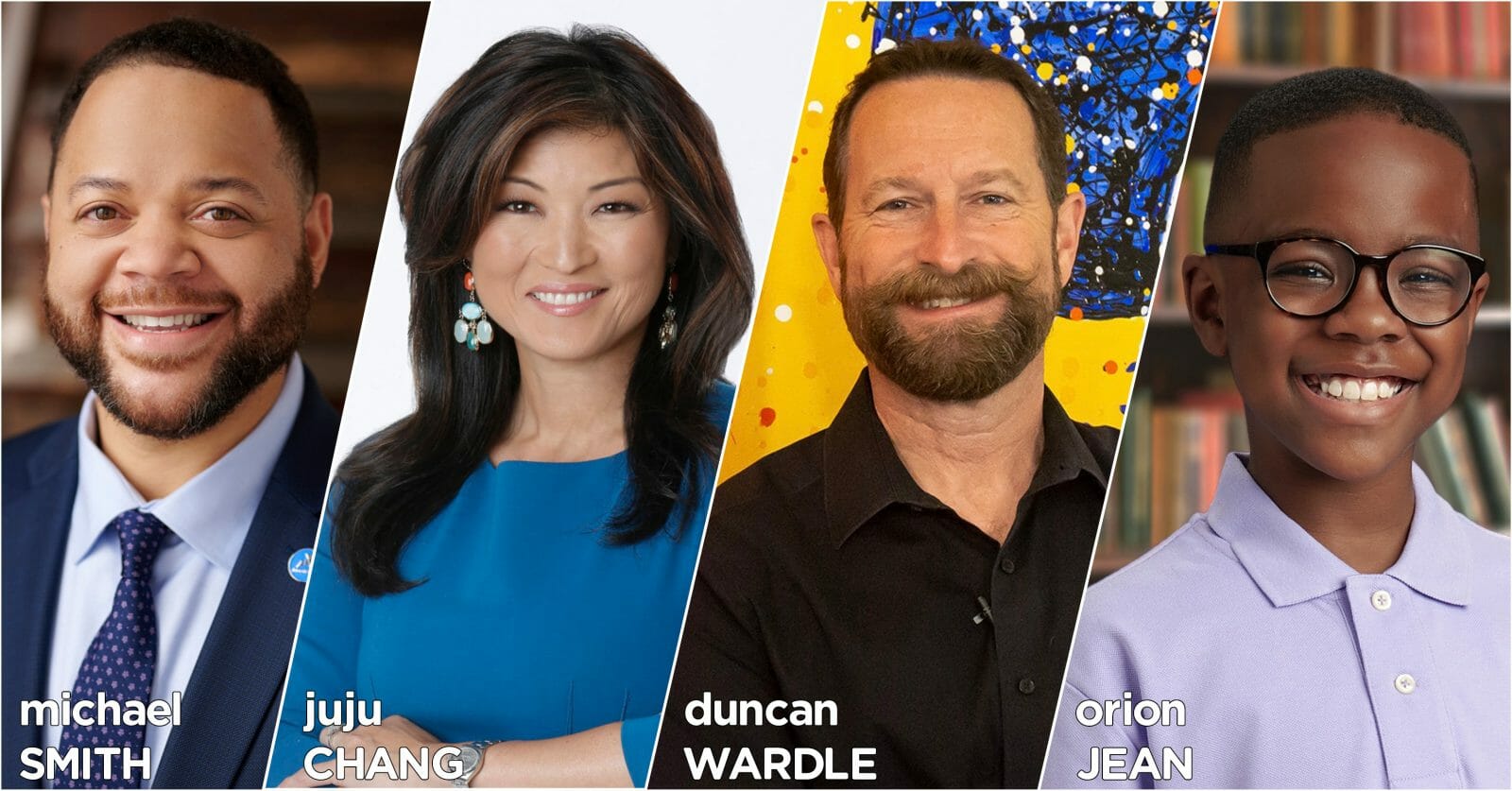 The Points of Light Conference is an annual gathering bringing together global nonprofit, government, business and civic leaders for inspiration, education and connection. You have options when it comes to choosing which events to attend, so why this particular conference?
1. Hear from impactful leaders
From the All-Conference Plenary to the Youth Summit and Civic Talks, this conference offers moments that dive into relevant issues and inspire new thinking. Choose from over 70 workshops online or in-person from presenters in India, London, Hawaii and several U.S. states. Workshop sessions cover a variety of topics including volunteerism in social change, community strengthening collaboration, diversity and inclusion and digital disinformation. And new this year, you will find sessions focused on caring for ourselves while serving others, The All-Conference Plenary and other main stage moments feature global leaders and special guests including artists, actors, influencers and entertainers including the likes of ABC News' Nightline Co-anchor Juju Chang, former head of innovation and creativity at Disney, Duncan Wardle, AmeriCorps CEO Michael D. Smith, and Points of Light President and CEO Natalye Paquin.
2. Share ideas and resources
This conference strengthens the social sector by curating innovative ideas and proven solutions while providing attendees with actionable steps to broaden their impact in new and meaningful ways. Nonprofits and businesses come together to share best practices and develop custom solutions to engage employees and drive transformative change in their communities.
Engaging Civic Talks will draw insight from across all disciplines. Speakers will include individuals who have stepped out of their comfort zones in unexpected ways to live their best civic lives and take action to make the world a better place.  
3. Network with like-minded professionals
Connecting with people who are doing similar work is invaluable. Conference allows volunteer managers, community engagement professionals, program managers and corporate social responsibility leaders the opportunity to collaborate and build capacity. Those who attend Conference year after year know the power of making new friends, seeing familiar faces, catching up on successes and sharing strategies. After last year's fully-virtual Conference, we're looking forward to networking in person once again!
The past few years have shown us that trials produce triumph — or another opportunity to get it right. The "Nailed It" Stage and Networking Luncheon, during the in-person experience, will allow attendees to learn from nonprofit and business colleagues who are willing to share lessons learned from recent initiatives where they either "nailed" remarkable results or learned valuable lessons.  
4. Renew passion for the work
Social impact and community engagement work can be challenging, yet seeing dedicated individuals and organizations committed to taking action that improves communities around the world can renew passion.  Join a community of peers to reimagine, revitalize and recommit to leading our communities to a better future.
Attending conference workshops can also be applied to the education requirement for initial CVA Certification or CVA Renewal. CVA certification is the only internationally recognized credential in the field of Volunteer Administration. To learn more, visit: www.cvacert.org.
Surely, seeing the number of youth leaders gathered will be enough to inspire anyone. The Youth Summit is an all-conference session that will feature inspirational stories from young civic leaders who demonstrate that age has no limit in addressing the issues facing our world. 
5. Enjoy the gorgeous location
We're fortunate to gather for the 2022 Points of Light Conference at Disney's Coronado Springs Resort. Located in the heart of the Walt Disney World® Resort—near Disney's Animal Kingdom® Theme Park and Disney's Hollywood Studios—the newly reimagined Disney's Coronado Springs Resort celebrates the unique blend of Spanish, Mexican and Southwest American cultures. 
This beautiful lakeside oasis offers classic influences, imaginative Disney touches and modern comforts both inside and out so you can feel energized and inspired throughout your stay. Attendees might consider stopping by one of the parks to have some fun for a day while they're in the area.
Register for the 2022 Points of Light Conference
If your focus at work or in the community involves nonprofit management, volunteer engagement and management, national service management, corporate social responsibility, employee engagement or community engagement, you do not want to miss the 2022 Points of Light Conference! There's still time to register! Check out our 2022 Conference page to see the full agenda of speakers and workshops and map out the most compelling schedule for yourself. If you need support pitching the idea of attending to your leadership, we've made it even easier with our "Make the Case" materials, including actionable steps and an editable letter. Download the materials and present to your supervisor.
If you're excited about this year's offerings but your organization doesn't have the bandwidth to send you this year, choose our virtual option. Points of Light will be broadcasting portions of the conference in our hybrid event from July 13-15. Virtual attendees will have access to sessions and content through the conference website, and these sessions will be a combination of prerecorded and live segments. Virtual attendees will also have the ability to build their network by connecting with attendees from across the globe in the virtual community and have access to virtual exhibitors to check out innovative products and services. 
No matter how you choose to join us, we look forward to seeing you at the 2022 Points of Light Conference.
Share this post