The True Value of Employee Volunteerism
This post is by Jackie Norris, executive director of the Points of Light Corporate Institute, the go-to resource for community-minded companies looking to build and expand effective employee volunteer programs, and Raquel Karls, chief human resources officer at Outerwall, the company behind brands including Redbox, Coinstar and ecoATM.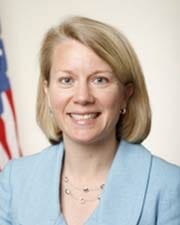 In recent years we've seen a steady rise in the quantity and scale of corporate volunteer programs in the U.S. After gaining considerable momentum during the global recession as a fiscally responsible way for companies to supplement and expand upon their existing community giving initiatives, employee volunteerism has become a mainstream business practice. According to the Committee Encouraging Corporate Philanthropy, in 2012 70 percent of companies enabled employees to volunteer with nonprofit organizations during paid working hours. This represents a 17 percent jump since 2007, prior to the recession.
As the economy recovers, we might expect companies to revert back to conventional giving strategies that are easier to coordinate and execute. But in fact the opposite is happening: employee volunteerism is becoming more prevalent. Why? Because it's a mutually beneficial and sustainable option for companies, nonprofit organizations, individual employees and most importantly, those in need.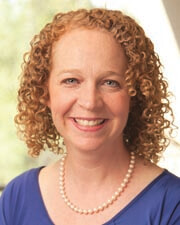 Employee volunteerism is an effective way for companies to get involved in local communities, build relationships, support recruitment and retention, and strengthen their internal culture. Deloitte's volunteerism survey found that most HR executives believe volunteerism has a positive impact on an organization's reputation, and that it's both valued by and benefits employees. According to a study from Net Impact and Rutgers University, employees who say they have an opportunity to make a direct social and environmental impact at work report higher satisfaction levels than those who don't, by a two-to-one ratio.
Skills-based volunteerism can provide additional value by functioning as a professional development mechanism, giving employees learning and leadership opportunities that may not be immediately available in the workplace. Working for nonprofits with new teams – under new constraints and with limited resources – gives employees a fresh perspective and stimulates their creativity.
According to True Impact, skills-based volunteers are more likely than traditional volunteers to report gains in recruiting, skill development, stakeholder relationships, sales, social value and satisfaction. For nonprofits that spend a small slice of their total budgets on infrastructure in comparison with for-profit companies, the value of skilled support in general operations, technology and professional services roles can be 500 percent greater than the value of traditional volunteering.
Companies that are considering launching skills-based volunteerism programs should consider a few best practices: support multiple causes that align with the company's business objectives and employee interests to broaden the scope of impact; keep projects going year-round with the same nonprofit partners to build strong alliances; and quantify the dollar value of employee efforts to support communication with internal and external stakeholders.
At Outerwall, volunteerism has become an important component of the company's community-building and employee engagement efforts. In 2010, Outerwall began to put the infrastructure in place to formally launch an employee volunteerism initiative that included skills-based opportunities. During this period, employee participation jumped from 3 percent to 28 percent and employee perception of Outerwall as a good corporate citizen also rose from 58 percent to 87 percent.
In relation to community giving, Outerwall has recently refined its grantee selection criteria to support the availability of meaningful employee volunteerism opportunities. This level of integration can significantly increase the value of corporate contributions.
Outerwall is working to build an organization that not only attracts talented employees, but motivates them to stay and grow with the company. Employee engagement is central to this effort, and there's also increasing evidence that corporate volunteerism programs can benefit employees on a personal level. According to a United Health Group study, three-quarters of people who reported volunteering in the past 12 months said that doing so made them feel physically healthier. And there's an even stronger connection between volunteering and mental/emotional health. Volunteers score higher than non-volunteers on nine established measures of emotional wellbeing including personal independence, capacity for rich interpersonal relationships and overall satisfaction with their lives.
For companies such as Outerwall that have large, dispersed field operations, it can be especially challenging to engage employees in volunteer service. To overcome this hurdle, the company provides paid time off for volunteer activities and has cultivated a strong network of executive champions – some of whom have built volunteerism into their team commitments.
Combined with routine internal communications that celebrate progress and positive impacts, these efforts have resulted in a marked cultural shift at Outerwall – a shift that benefits employees and the communities where they live and work while supporting the company's long-term goals. This model can be adapted for companies of all sizes, in various industries.
Could your company be next?
This blog post originally ran on Human Resource Executive Online.
Share this post