Volunteering: It's a Family Affair
Here at Points of Light, we'll celebrate Global Volunteer Month in April – and with good reason! We're all part of a global community and when we volunteer, we make that community stronger. Of course, our global community includes everyone – children, adults and families – and when families volunteer together, they share a special experience with a very special impact.
As anyone who's tried to plan volunteering events for young people or for families knows, it can be hard to get it right! Making time is tough for busy families. You have to make sure there's something for little ones, teens and adults to do. You have to make the most effective use of time – and resources – that you can. And you have to communicate, communicate, communicate so that everyone knows where to be, what to expect and how they're making a difference.
I've definitely been there!
I was once tasked with putting together a service project showcase for students in Chicago. I needed a space for 2,000 students and their families, their teachers, chaperones and volunteer judges. I also had to develop an on-site service project for the group to complete while they waited to be judged. My team and I had to be creative about programming and about budgets. (Hint: If you plan for an outdoor event to save on rental costs and don't have a rain plan, it will rain. It's just a fact.)
There were several times during the three years that we put on the event that I could have benefitted from some guidance. Creating meaningful events for young people and families requires a different approach and a different set of planning considerations.
At Points of Light, we also know in addition to the different needs for family volunteering projects, this can be an even larger challenge to smaller schools or nonprofits, or those who are new to working with families.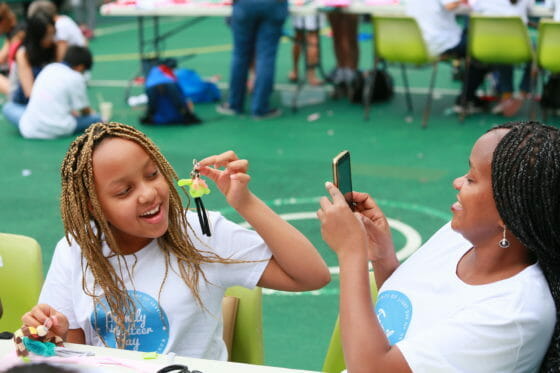 With that in mind, Points of Light recently partnered with Disney Parks to create a guide for small organizations for working with family volunteers. We interviewed 1,000 participants of organizations under a $1 million revenue who have participated in the Disney Family Volunteering Rewards Program to understand how to encourage schools and non-profits to engage families in volunteer activities. We wanted to know how to create programs that work for families, how to recruit families to participate and how to make it easy – and fun! – for them to volunteer.
Here's what we heard from project coordinators we surveyed about how to engage families and young people in volunteer efforts:
Include Youth Voices in Planning: Talk to young people about why volunteering matters. Let their excitement help make it a family priority. Let them describe what they're doing – they use simple words – and can quickly explain how they're having an impact.
Communicate via Multiple Methods Well in Advance and with Reminders: Send an email and a text. Remind volunteer families several weeks before, a week before, day before and the day-of. People are busy and reminders help to ensure they fulfill their intention and their commitment to volunteer. If you can, keep your events at the same time of year – so families can plan.
Create a Family-Friendly Environment: Ensure families know that their children of all ages are welcome. Make plenty of age-appropriate activities available and create opportunities for little ones to help. Make sure there are plenty of kid-friendly refreshments as well.
Reward Volunteers: Create incentives for your volunteers to want to come back, and make sure they know about the impact they're having. Offer student volunteers extra hours if they bring a parent or feature students with families who volunteer on social media.
Start Early, Plan and Be Organized: Make sure people feel as if their time is being used well. If they have a great experience, they're more likely to return. The organization I worked with didn't have a lot of success doing several small family volunteer events throughout the year in a city where there were so many competing interests. However, doing an "end of the year" project where students got to show off their work and win prizes combined with the group volunteering experience resulted in higher attendance and participation each year. We used their time – and ours – efficiently and it worked well for everyone.
Family and youth volunteer projects are so impactful – and getting them right makes a huge difference for families and for the people and organizations who benefit from their service!
You can download the full Small Organization Family Volunteer Insights here. And to learn more about the Disney Family Volunteering Reward Program – which rewards eligible schools and nonprofits with up to 20 Disney Parks tickets per year for hosting family volunteer projects – visit www.pointsoflight.org/disneyrewards.
---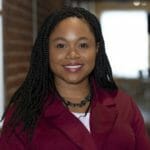 Charissa Townsend is the vice president, Recognition and Youth Programs at Points of Light. Her career focus for the past 20 years has been on out of school and out of work youth, experiential education, and social justice. She has completed this work through nonprofits, local government and colleges and universities.
Share this post