Want to Build on Your AmeriCorps Skills for a Career? Check Out This Opportunity
This post is by AmeriCorps Alums member Jessica Tharp, Asia study abroad coordinator at the University of Colorado Denver's Office of Global Education. She received training from the SIT Graduate Institute, which offers a $5,500 tuition match of the Segal AmeriCorps Education Award to enrolled AmeriCorps Alums members.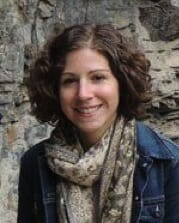 Right after I graduated from high school in 2001, I joined AmeriCorps NCCC (National Civilian Community Corps). My team worked on a variety of projects: We constructed homes for Habitat for Humanity builds in Hawaii, acted as teaching assistants for an elementary school in California, worked as gardeners at a botanical garden in Oregon, served as camp counselors at a camp for children and adults with disabilities, and helped on a disaster relief team for the American Red Cross when a typhoon hit Guam.
Through each project, I became more interested in issues around social justice and learned how to collaborate with a diverse group of individuals. AmeriCorps inspired me to continue enacting positive change as well as develop the relevant skills, such as working as a team player, to actually contribute to this mission.
In the decade following my term in AmeriCorps, I continued to hone the skills I'd built in national service, before deciding to enroll in the SIT Masters in International Education program. When I started at SIT, I had just returned from a year in Vietnam, where I taught English and advised Vietnamese high school students.
Based on that overseas experience, I knew I wanted to work in the field of international education. I only had a glimpse of the field I wanted to pursue while abroad, but at SIT I really learned the why, what and how-to of international education.
SIT provides students with an educational experience deeply rooted in social justice, teamwork and practical, hands-on training. These skills had been introduced in AmeriCorps, and were further strengthened and expanded during my thorough and comprehensive training in SIT.
With the tools I gained at SIT's Masters in International Education program, I started an internship at the University of Colorado Denver's Office of Global Education. SIT had laid the necessary groundwork for me to succeed; I already knew the vernacular and important issues of the field, and could easily contribute to a conversation with other professionals. The internship eventually led to my current full-time role as the Asia study abroad coordinator.
My experiences in AmeriCorps and SIT thoroughly prepared me for my career. I use the skills of teamwork, my passion for improving the world and the academic knowledge acquired at SIT every day in my current job. AmeriCorps and SIT had a large hand in this personal and professional development.
SIT Graduate Institute offers many benefits to members of AmeriCorps Alums, including a match of the Segal AmeriCorps Education Award of up to $5,500 during the alumnus' first year in the program. You can take classes in person in Vermont or Washington, D.C., or online. For more information, visit www.sit.edu/graduate.
Share this post