We Got the Billion +, Now It's Time to Count the Change
This post is by Jenny Lawson, vice president of corporate strategy at Points of Light.
When Points of Light and its partners in the nonprofit world gathered for the launch of A Billion + Change in 2011, there were inspiring speeches and stories of a few corporate programs already doing great pro bono work.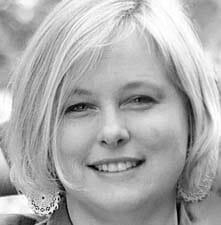 Jenny Lawson
For me, there was a slightly frightening admonition by a U.S. Senator not to fail in our effort to encourage hundreds of companies to take a pledge to do more pro bono service.
Along the way, there have been amazing milestones. We secured more than $2 billion in pledges. We met and then surpassed our pledge goal of 500 companies. Today, we can count more than 2,100 engaged companies who have looked to Billion + Change to start, sustain and grow their pro bono programs. And we regularly field questions from social entrepreneurs around the world who want to start A Billion + Change in their countries.
But did it count for anything? We're about to find out.
Points of Light and its Pro Bono Collaborative have launched the first ever Pro Bono Benchmarking Survey to standardize reporting and measurement of pro bono and skills-based service. Multiple-choice questions will explore the various methods companies use to monitor the impact of their service programs on human capital, talent recruitment, and communication across the company.
To assess whether pro bono service is really making a difference in tackling our communities' most pressing problems, the survey will also ask companies to think critically about systems and strategies for measuring social impact. We hope the process will help companies better understand pro bono service and the possibilities and promise of skills-based service for more productive employees, more effective service programs. The 30-question survey is designed to take no more than 20-30 minutes to complete.
One difference is clear: The energy and momentum of A Billion + Change has strengthened the network of professional pro bono experts that serve as intermediaries between companies wanting to serve and the needs of nonprofits, governments and communities.
Together with key partners and reviewers from the business community, the Pro Bono Collaborative – as the group calls itself – worked to share their existing surveys, strategies and best practices to build the basis for the Benchmarking survey. This level of collaboration and a common benchmarking tool weren't even on the wish list when we started.
What other differences between then and now will become clear? In the end, that's up to you. We need 500 companies to take the survey. Has your company used its skills and talents in service to your community? If yes, take the short survey and tell us about it! Every company and every service project counts. If not, get started at www.abillionpluschange.org. Your community needs you.
I'm eager to get back to you with the results, so take the survey today. Together, we can make it count!
Share this post