We Love Festivals. Yes, We Do. We Love Festivals. How About You?
Getting to New Orleans early? Planning to stay the weekend after?
Fortunately for you, NCVS falls right in the middle of two consecutive weekends of great NOLA festivals. No, it's not Mardi Gras the Redux, but you'll still be spending plenty of time in the French Quarter.
Here's our rundown of some festivals that you can take ya mom'n'em!
From June 3rd-5th, check out the Back to the Beach Festival in Kenner, LA (about 15 miles from the Convention Center), which is benefiting the Lake Pontchartrain Basin Foundation.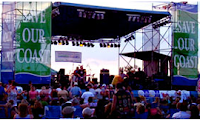 The three-day Festival kicks off with a Run/Walk on Friday evening, with the rest of the weekend being jam-packed with a Bikes at the Beach motorcycle rally, a Car Show , Fishing Rodeo and much more for the family.
Admission is $10 for adults, $8 for students with ID, and $4 for children.
For oyster fans, check out the Second Annual New Orleans Oyster Festival from June 4th-5th in the French Quarter (about 1.5 miles from NCVS).
The New Orleans Oyster Festival will educate the public about the benefits of the Louisiana Gulf Oyster. In addition, they will be honoring the restaurateurs and oyster farmers who have helped position New Orleans French Quarters as the Oyster Capital of America.
The festival will feature Acme Oyster House's World Oyster Eating Competition, New Orleans Fish House's Largest Oyster Eating Contest, and P&J's Shucking Contest.
Proceeds from the event will go to local coastal communities. Admission is FREE.
If you're looking for something to do the weekend after conference, be sure to check out the three festivals in the French Quarters that make up Vieux To Do: Louisiana Cajun-Zydeco Festival, Louisiana Seafood Festival and the French Market's Creole Tomato Festival.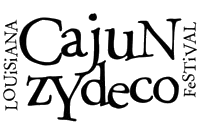 This 8-block festival, stretching from Café Du Monde to the Old US Mint, will feature three stages of music, over a dozen food vendors, cooking demonstrations, and a large crafts fair. Vieux To Do has become one of the major attractions of NOLA's social calendar.
Admission is FREE.
Share this post