NCVS Is Putting a Spell On You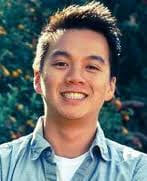 by Kenneth Tran, The NCVS Blog's New Orleans Lifestyle Editor
There are a lot of different words that come to mind when you think about New Orleans –
Saints, Crawfish, Po'Boys, Mardi Gras, and…
(*spooky sound effects*)
VOODOO!
Now don't get your pin cushion in a bunch; Most of what is known about Louisiana Voodoo has been highly exaggerated by Hollywood (i.e. spells, dolls, etc.)
What is commonly associated with dark magic is actually the opposite, as Voodoo is focused on natural healing and the processes of life.
Here's your Cure-all for all things fact and fiction of the African practice and where you can check out some real Voodoo during your time at NCVS. No snake deity required!
Voodoo, also known as Voudou, Vodou or Voudun, literally means "God Creator" or "Great Spirit".
It is a life affirming practice that encourages better understanding of the natural processes of one's own spiritual natures.
During the Slave Trade in the 1700's, African slaves and Haitian exiles brought the practice of Voodoo to the French colony of Louisiana.
Due to cohesion of slave families and lack of stability in the colony prior to their arrival, survivors of the Slave Trade banded together and thus, their culture strengthened and thrived in the French Creole community.
Louisiana Voodoo is unique in its emphasis upon Gris-gris (amulets that ward off evil spirits), voodoo queens, use of Hoodoo occult paraphernalia, and Li Grand Zombi (snake deity).
The openness of African belief also allowed for traditions to be intertwined with practices in Catholicism.
One common misconception of Voodoo is the use of voodoo dolls.
Most people associate the dolls with placing a curse on someone, but contrary to popular belief, the Voodoo doll is used as a blessing, rather than a hex.
The pins are used to place a picture or name of a spirit, rather than inflicting pain on another.
Today in New Orleans, there are numerous museums, shops, and churches that attract tourists to the Voodoo culture.
You can expect to find plenty of souvenirs, tours, and spiritual services provided at these various places throughout the city.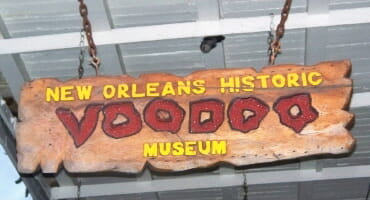 Be sure to check out the
New Orleans Historic Voodoo Museum
, located right in the heart of the French Quarters, which features cemetery walking tours and visits to the tomb of Marie Laveau, the Voodoo Queen of New Orleans.
While in the French Quarter, you can stop by
Voodoo Authentica
, where they offer a locally handmade Voodoo Dolls, Gris Gris Bags, Potion Oils and other unique New Orleans, Haitian & African Spiritual Arts & Crafts.
If you plan on visiting historic Bourbon Street, make a visit to
Marie Laveau's House of Voodoo
, where they offer a wide variety of items to help in both learning and practicing spiritual and religious ceremony.
Finally, make a visit to the
Voodoo Spiritual Temple
, the only "formally" established Spiritual Temple in New Orleans, to see traditional West African spiritual and herbal healing practices.
Now if only we could use some of that magic to get us to NCVS sooner…
Share this post