Forum Preview: Leaders Make the Future
by Sasha Graffagna, Intern, Edelman Digital & College Lifestyles
The problems that we face today are more challenging than ever, which means that we need more leadership than ever. But leading an organization effectively is challenging, to say the least.
Come learn from the folks who've been there, done that, at this year's National Conference on Volunteering and Service in New Orleans.
Join us at 2PM on June 7 for "Leaders Make the Future: Leadership Skills for an Uncertain World" (5367), an interactive conversation about what it takes for nonprofits today to be successful, with panelists Max Stier and Wendy Kopp.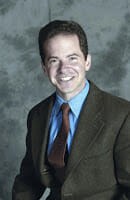 Max Stier is President and CEO of the Partnership for Public Service, an organization that works to revitalize the federal government through innovation, recruiting talent, and building supportive communities. The organization releases annual Best Places to Work in the Federal Government rankings to highlight the agencies' accomplishments, and encourage others to improve. His leadership has also been a driving force behind the Service to America Medals, which awards outstanding federal employees.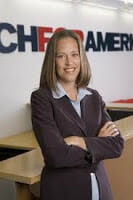 Wendy Kopp is Founder and CEO of Teach for America. This organization lets college graduates give back by sending them to teach in schools around the country for two years. In 2011, Teach for America made Forbes' 100 Best Companies To Work For, and is extremely popular amongst college graduates. Nearly 10% of the graduating classes at both Dartmouth College and Yale University applied to the program in 2006. Since its founding in 1990, 20,000 graduates have helped transform the lives of countless young people, and more is sure to come.
Whether your organization works with the honchos who run the country, or the youth who someday will, every organization has something new to learn at this panel.
See you there!
Share this post