First Impressions: What I've Learned in My First 30 Days
My first month at Points of Light has been illuminating in the best way. The legacy, the people, the possibilities – I'm inspired by the incredible impact Points of Light has around the world. My first month has been filled with connection and learning, from our staff, our board, our Global Network, our Corporate Service Council, and our Conference Host Committee. Points of Light is a convener and catalyst of dedicated people working together to intentionally create a more just society and stronger world. Here are just a few of the highlights of my first 30 days, plus one piece of advice for new leaders coming into a new organization.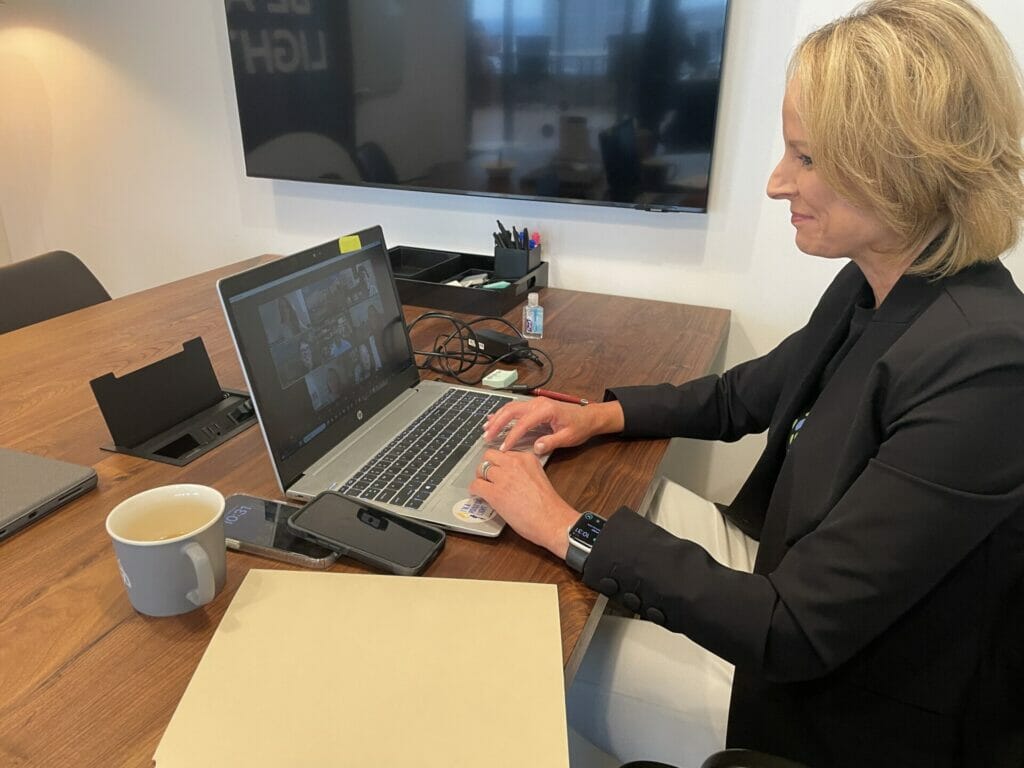 The Points of Light team is incredible – and taking time to get to know them is critical.
Before I officially joined Points of Light, I knew we had a great team because their impressive work spoke for itself. Coming into such a group of strong performers, prioritizing meeting them was key for me. In a fully remote culture, I made sure my first two days were a series of small group meet-and-greets on Zoom and in person to really take the time and get to know everyone. And, wow, what a dynamic group! I was blown away at the passion, talent and aspirations of each and every staff member I met, and I look forward to deepening our connections. I am so excited to lead Points of Light into the future with this inspiring team. I encourage any new leader to prioritize getting to know everyone and building these crucial connections.
Our organization is ripe with opportunities.
From Points of Light's presidential legacy to its suite of civic engagement research to our Global Network (just to name a few!), I am encouraged by the assets and influence that Points of Light can deploy to address our greatest global challenges. Points of Light has an important role to play in civic health around the world, and the discovery will come in how we continue to generously share our resources. As we continue to uncover the possibilities, I'm excited about what Points of Light can do to bridge our divides, increase our civic health, and strengthen our democracy here in the US and civil society around the world.
Diversity, equity and inclusion is essential to civic health.
Often, the people who are viewed as needing help are not given a voice in the solution. But there are many people organizing in communities who are already activating the resources they have. We must raise the voices of marginalized individuals, empowering them with tools and resources for them to lead. We will remove barriers to engagement. Until each and every person has a clear pathway to civic engagement, our work will not be done.
My one piece of advice? Start with relationships.
When you start at a new organization, there are so many demands on your time. As a new leader, I found it important to prioritize who I reached out to in those first few weeks to let them know their engagement with Points of Light matters. Even if it's setting up a quick call or coffee, make a short list. It's only your first week once! Making the time for those connections builds a strong foundation for mutually beneficial relationships that create transformative change.
Share this post