Jennifer Sirangelo
President and CEO
Points of Light
Jennifer Sirangelo is passionate about unlocking human potential for good. She believes everyone has unique gifts to share with the world. She has focused her career as a transformational NGO executive leader on empowering people – especially youth and historically marginalized groups – to create positive change on a local and global scale.
Joining Points of Light as President and CEO in September 2023, Jennifer will lead the organization's vision, purpose and strategy, and work with an ecosystem of partners to inspire individual's everywhere to make civic action a core part of their lives. Amid complex global challenges and divisions, Jennifer will join Points of Light to improve the civic health of communities and countries worldwide.
Jennifer was most recently an executive leader at National 4-H Council for 17 years, including nearly 10 years as President and CEO. She served in a shared leadership model for a complex network of 3,000 state and local 4-H programs serving 6 million youth. She was also an advisor to the Global 4-H Network Board serving 1 million youth in 70 countries. Jennifer directed the 120-year-old organization's transformational growth and impact in revenue, brand relevance, financial health, and diversity, equity and inclusion. During her tenure, National 4-H Council's revenue grew sustainably by 10 times over. In addition, the organization launched a brand and purpose platform that prioritized diverse 4-H youth and alumni voices; attracting new multi-million-dollar, multi-year investments. A vocal and visible champion of DEI, she led the organization in raising millions of dollars in equity funding over 15 years for HBCU 4-H programs. She also guided the organization through the extreme business challenges of the pandemic to emerge in strong financial health.
Prior to National 4-H Council, Jennifer served in a variety of leadership roles at Boys & Girls Clubs of America on both a national and local level. She was also a fundraising professional for health and higher education organizations.
Jennifer is the recipient of the Gold Stevie® Female Executive of the Year Award for women in business and was named to Fast Company's annual list of the 100 Most Creative People in Business. She is a member of Fortune's Most Powerful Women and the Forbes Nonprofit Council. Additionally, Jennifer serves as a Council Chair for the America 250 Foundation and is a Farm Foundation Round Table Fellow. She holds a Masters of Public Administration degree from Syracuse University and a Bachelor of Arts in Political Science and Communication from William Jewell College.
Jennifer lives in Washington, D.C., and is proud of her Midwest upbringing in Kansas City, Missouri where she cheers for the sports teams and maintains strong ties to her family and lifelong friends.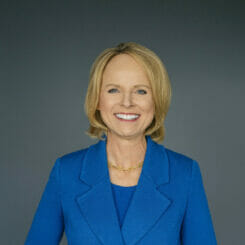 Get Involved & Light the Way