What We Have Learned From Businesses That Help Their Communities
This post by Jackie Norris, executive director of the Points of Light Corporate Institute, is part one in a seven-part blog CSRWire series exploring the community engagement practices of winning companies in The Civic 50, an initiative launched in 2012 by Points of Light, the National Conference on Citizenship and Bloomberg. The Civic 50 identifies the top 50 community-minded S&P 500 corporations that best use their time, talent and resources to improve the quality of life in the communities where they do business.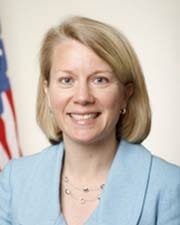 Companies across America have been taking note that the key to sustaining a successful business goes beyond interactions with consumers and stakeholders. It's about playing a part in the communities where they live and work as well.
Accordingly, corporate civic engagement in America is on the rise – showing up in annual shareholder reports, in boardroom discussions and holding increasingly more weight in employee engagement strategies. The Civic 50 was introduced two years ago to recognize the top S&P 500 companies that are fostering and promoting community leadership as an integral part of their corporate culture. Take a look at last year's results as published by
Bloomberg
.
In 2013, Civic 50 applicants were evaluated based on
several criteria
including:
The amount of financial and human resources applied to civic improvement
Whether internal and external resources are used to maximize community impact
How a company's community engagement activities align with its business interests
How broadly community engagement is supported and institutionalized within a company's policies, systems and incentives
How a company measures the social and business value of its community engagement programs.
As engagement programs mature and begin to align more with business strategy, recognizing that corporate civic engagement is an emerging field. The survey has also continued to evolve. These changes help create more opportunities to understand participating business' civic engagement practices across a range of variants like size, sophistication, industry and length of operation.
Some Highlights from the 2013 Survey
Commitment to community is being institutionalized as a top priority throughout companies. Ninety-two percent of The Civic 50 can describe board, executive or senior leadership resolutions or directives that institutionalize corporate policies and practices related to community engagement.
The majority of The Civic 50 companies, 96 percent, evaluate the business impact of civic engagement on at least one aspect of their bottom line, such as increased sales, brand loyalty or employee recruitment. HP demonstrated that its community engagement programs increased sales by 9 percent. Rigorous quasi-experimental design third-party research is conducted approximately every two years including the effect that each of the community engagement programs has on sales. The last third-party study, conducted in 2011, found that all of HP's key community engagement programs increased sales by at least 6 percent.
Businesses believe that community engagement programs make employees more valuable – employee skill sets have expanded as a result of employee volunteering.
Over the next few weeks, staff members of the Points of Light Corporate Institute will examine best practices and highlight the top scoring companies in each of the five dimensions for 2013's Civic 50 here on
Talkback
. Follow along to learn more about how companies are making socially responsible practices and community leadership a part of their corporate culture, including inspirational stories about:
Morgan Stanley's organizational commitment with their Children's Hospital
Apollo Education Group's meritorious strategic investment with Roadtrip Nation
HP's impact measurement with its hackathon programs
Aetna's company-wide volunteering competition that fosters its corporate civic culture
FedEx's community engagement program and how it is integrated into its business
To read the original post on CSRWire, click here.
Share this post